If you've been in a beauty store recently (or perhaps online shopping at 2 a.m. in a Dorito-encrusted sweatshirt) you've probably seen a lot of products for mermaids, or for humans like yourself attempting to be mermaid-esque. There are mermaid beauty products galore. Vogue declared mermaid beauty "the new punk" and Lauren Conrad is even on board. Channing Tatum is starring in a Splash remake and there are three different Little Mermaid productions happening.
But let us tell you something: MERMAIDS ARE OVER.
Or, rather, mermaid beauty will be over, because that's just how trends like this work. Like the witch trend and the unicorn trend, some oracle will discover another mythical creature to aestheticize and sell to the masses via $39.99 eye shadow palettes and lip sheen or lip glass or whatever plain old lipgloss is being called these days.
And we here at Jezebel want to be that oracle! We want you to help us decide what the next magical being to take over beauty will be and god do we have some choices for you. We've divided up a lengthy list of mythological creatures, fairy tale characters, movie monsters and lovable randos (shout out to the Jersey Devil) into four different sections who will compete for the mermaid crown using your votes.
G/O Media may get a commission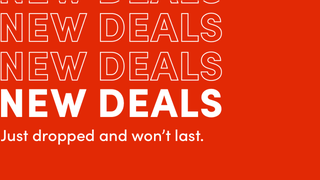 Up to 70% off
Wayfair - Cyber Week Deals
For this first round the top seeds face off with the bottom seeds. And if you're looking at this bracket like, WTF, I don't know what half these are, don't worry—we will explain them all to you in due time.

In the Creature Division, we have the Cyclops (1) up against the Snake (16). Now, the Cylops are potential beauty icons because they have an additional third eye to apply a great eyeshadow look, but that's not exactly relatable. And Snakes are certainly having a moment right now with Taylor Sssswift, who has reclaimed the evil image.
Then in the Fairy Tale Division we have the humble Fairy (1) and the Smurfette (16). Glittery, whimsical fairies have a lot of beauty potential, but if your favorite color is blue and you like the idea of being a token woman among a village of tiny men then...you know what to do.
In the grotesque Monster Division we have good ol' Baba Yaga (1) against the mysterious Mothwoman (16). Baba Yaga is a Russian folk character who uses a mortar as weapon and lives in a house propped up on chicken legs with a fence of human bones surrounding it, so she's basically the perfect lifestyle icon. But then the chic AF winged creature Mothwoman, the female equivalent to the West Virginian Mothman myth, would probably lead to some versatile earth-tone beauty products!
And in the Miscellaneous Division we have the Cyborg (1) facing off against the Ground Hog (16). So, what's more appealing: looking like a character in Blade Runner or just living underground all year and not even bothering with makeup or any god damn sun OR shadow.
This works like sports, but it's beauty: You have all weekend to cast your votes and we'll be back at it on Monday!