"Women are willing to buy books by male writers, but men seem much more reluctant to buy books by women," notes a (male) Atlantic writer. His solution: To read one female writer's novel for every one by a man.
Chris Jackson notes this apropos of a recent controversy in the literary world, in which Jodi Piccoult and Jennifer Weiner have been critiquing The New York Times book reviewers' adulation of "white male literary darlings like Jonathan Franzen. (His project actually started before, when an editor asked him over lunch when he'd last read a book written by a woman.)
As many times as we've had this conversation, it seems that little has changed when it comes to which writers we consider important or canonical, at least in the absence of special efforts otherwise. Earlier this week, a friend of mine began soliciting suggestions for books that "spoke for a generation," such as Jack Kerouac's On The Road and Jay McInerney's Bright Lights, Big City. Responses, from men and women, included Jim Carroll's The Basketball Diaries, Jonathan Lethem's Fortress of Solitude, F. Scott Fitzgerald's This Side of Paradise, Nick Hornby's High Fidelity and books by Tom Wolfe. You get the idea. (Joan Didion's Slouching Towards Bethelehem and Ralph Ellison's Invisible Man were thrown into the mix, I was told after asking if all of the suggestions had been so homogeneous.)
So let's help them out with either category — starting with contemporary fiction by women, and adding in the "defined the generation" if you wish. Here are a few off the tops of our heads to kick off the former list.
Andrea Levy, Small Island
Zadie Smith, On Beauty or White Teeth
Alice Munro, Runaway
Mary Gaitskill, anything
Porochista Khakpour Sons and Other Flammable Objects
Clarice Lispector, The Hour Of The Star
V.V. Ganeshananthan, Love Marriage
Edwidge Danticat, Krik? Krak!
G/O Media may get a commission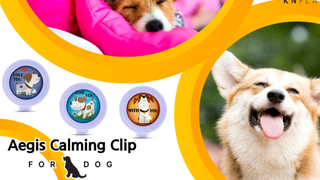 20% off
Aegis Calming Clip for Dogs
Just to name a few. What else?
All The Sad Young Literary Women [The Atlantic]
Related: Jodi Piccoult Attacks Favoritism Towards "White Male Literary Darlings
Earlier: Do You Want To Have Sex With This Man?
Image Via Hot Guys Reading