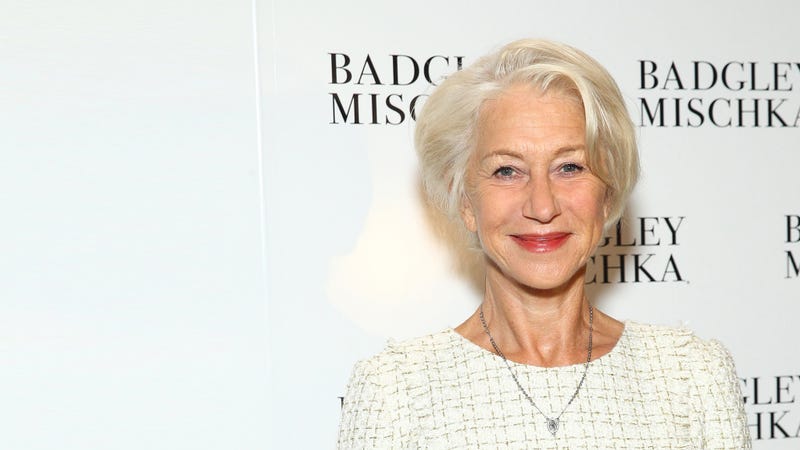 Hello? You there? Please don't put your arm around Dame Helen Mirren. I don't care if you're her friend or if you two have been "intimate" - just don't do it! Why? Because Mirren recently spoke with Daily Mail's You Magazine about how much it irritates the hell out of her.
She said:
"It annoys me when I see men with an arm slung round their girlfriend's shoulders. It's like ownership. Of course, when you're young, you want the guy to take your hand and look after you. But when I see girls being leaned on, I want to say, 'Tell him to get his damned arm off your shoulder.'"
She continued:
"Women are still toddlers. Trying to find their position in the age of sexual liberation, birth control, education and financial independence. We're still finding our path. And yes, we're making a lot of mistakes along the way."
And so, apparently, are men. Keep your arms away from the Dame's damned shoulders!
---
Justin Bieber went on Ellen Tuesday to discuss his forthcoming album, and when asked who his #1 single "What Do You Mean?" was written about, he looked Ellen straight in the eye and told her, "I wrote the song for women in general." Can you believe that? He actually expects us to swallow that tripe!!!
Maybe he's signed some kind of agreement barring him from saying the words "Selena Gomez" on camera.
[THL]
---
OK, this is cute.

---
---
Contact the author at bobby@jezebel.com.
Image via Getty.