On Thursday, Heather Locklear pleaded not guilty to a charges of battery against police officers and resisting arrest, which originated with her recent domestic violence arrest.

In February, the 56-year-old former Melrose Place actor was arrested following a police response to a domestic violence complaint in Thousand Oaks, California. Police say that at the scene they found the actor had assaulted her boyfriend. She then proceeded to push and shout at the cops, who arrested her for felony domestic battery and misdemeanor battery on a peace officer. Only the latter charge stuck.
The New York Daily News reported that prosecutors charged Locklear with four counts of misdemeanor battery on an officer and one count of resisting arrest in March.
What was Locklear allegedly screaming at the cops about? According to them, she was saying that her boyfriend had tried tot kill her, an allegation that he denied.
[E! News]
---
Excuse me?

G/O Media may get a commission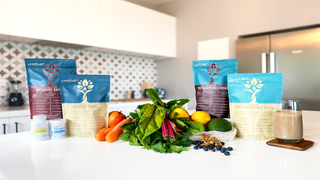 [Page Six]
---
Rose McGowan to Tony Robbins on behalf of….all women?: "We want your mind to not be like that." [THR]
Following his sizable back tattoo acquisition, Ben Affleck continues his spending spree with the purchase of this mansion. [Variety]
Leslie Odom Jr. and Katherine McPhee are announcing the Tony nominations next month. [Variety]
Jamie Lynn Spears is a mama twice over. [Today]
Wow this emotional roller coaster of a sentence about Charlie Rose from a "former colleague": "He's a broken, powerful, old man surrounded by people who love him, but the truth is, he is desperately lonely."
Really glad I didn't leave my apartment today, would have run into way too many celebs. [NYDN]