Health goth is dead because fucking real goth is back, my cool little vampiras. All you fools in your little weenie Nike Free Runs, jogging tights and HBA jammies prepare to fall back because Real Goth is in town this fashion week and is set to destroy your downtown trustafarian personae with glares and severe face veils. Even your patron saint Alex Wang can sense it in the air. Good thing you're wearing those sneakers, cause you're gonna need them to run away from the brooding hordes.
The genius Thom Browne's Fall 2015 was the clearest marker of this shift into real-deal goth, as he presented mourning veils and frocks that looked like what Helena Bonham Carter would wear to the funeral of her marriage. (Incidentally, Bjork's divorce album Vulnicura played in the background.) Before actual lifelong goths get salty for presenting the argument that goth has died or was reborn or died again (but yo, how goth is a Lazarus effect), let me just say that I respect you and believe that fashion is taking from your estilo because you walk around in life dressing with a serious and unmistakable point of view. This is what Thom Browne was channeling with his death-goth collection (something he presented for men, as well, replete with veiled top hats and a funeral procession): the elegant dark frippery that we associate with going to actual funerals throughout history, a weird and macabre sort of fashion show in itself. Death truly becomes her.
This is all a very positive development, especially since the athleisure wave is all but consuming the health gothians until they will be an indistinguishable mass of people wearing sweatsuits on the L train. (Males on Facebook who appropriated "health goth" from a woman for your shitty musical project: we see you.) It's about time we got some finery in this piece. Browne's always been a bit of a goth at heart, anyway, so it's interesting to see him interpreting something so literally—even his ever-stunning feats as a freakin haberdasher are straight up in their function, which is to shield your crestfallen face, to protect your tears, and to amplify your mean-mugging, obvi. It sucks that Thom Browne is from Pennsylvania because his Fleet Street game is so strong, and I want to imagine his hapless youth in '80s London kicking it with Siouxsie and Pam. Another day, another dream.
Another dream, another nail in the coffin of health goth was Maria Cornejo's more minimalist, futurist take on goth chicks, a tad Harajuku in their slashes of black eyeshadow. Cornejo says she designed this collection to celebrate the artists in her life who are individuals, but let's face it: the black ensembles in this range are the clothes adult goths wear to the office.
Even Alexander Wang, who fully reaped and peaked the health goth trend with his freakin H&M collabo, is fully off that, moving into more industrial territory, as though he may have heard Ministry playing at a Hood by Air show last year, but instead of Al Jourgensen, he channeled Rob Zombie. More human than human, though, and people will eat this up as ever. Feeling so many weird ways about my relationship to Hot Topic in 1998. Shoulda kept all my old Lip Service clothing for maximum eBay profiteering and/or actually just wearing to the cluh.
Speaking of Lip Service, and goth—one of my favorite labels, Ammerman Schlösberg, is notoriously influenced by cosplay and fetish gear, and translates those interests into magical, fantastical, and very girlie clothing. For Fall 2015, the duo went full gothic Lolita nurse, showing cartoonish vampires with their own late '90s references. Unlike the Wang stuff, their derivatives end up being playful and not-so-serious, clothes that you could really feel like a fun person whilst wearing (even if you are glaring from behind a satin face mask). If anyone in fashion is deep into RPGs (role-playing games) and would admit it, it's Ammerman Schlösberg and you gotta love them for it.
G/O Media may get a commission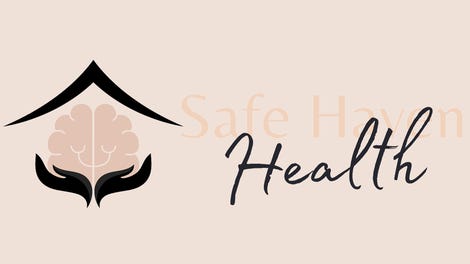 Addiction counseling
Safe Haven Health
This is far from the extent of health goth's demise—we still have a fun three more weeks of fashion shows around the world, after all, fash mag editors and your tootsies rejoice—but it is in fact heartening to know that come next fall, we will hopefully be a little lest subject to everyone else's yoga butt and Yeezy boosts in the streets. Have some dignity, people!
Images via Getty