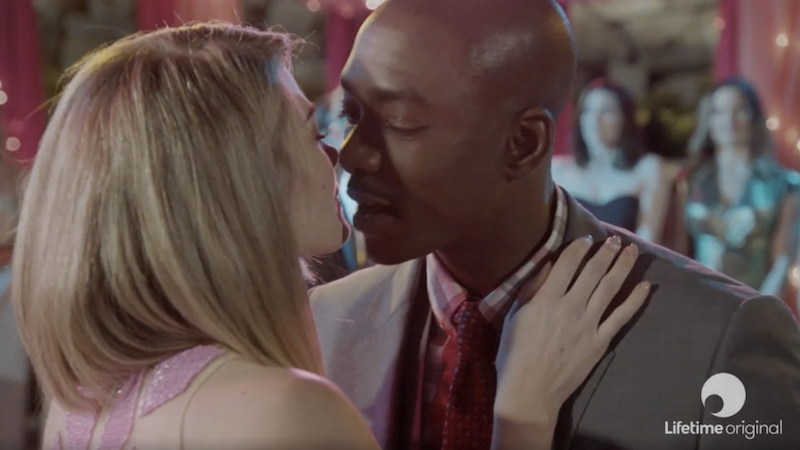 UnREAL's production bosses Quinn and Rachel are back to running their fictional reality dating show and, based on the trailer, the general concept for Season 2 is "money, dick, power."
The suitor, a.k.a. the Bachelor, is a black guy this time around—which gives the show plenty of room to explore stereotypes and deconstruct some of the racial dynamics that plague actual reality TV, where there has never been a black Bachelor lead.
Relevant quotes from the trailer:
"He's black. And you want him dating white girls."

"Hopefully, he's gonna be making deep, dark, nasty love to them, too."

"We don't solve problems, we make them and point cameras at them."

"Ask her, did you kill him?'"

"Money, dick, power, right?"

"I promised the network suicide ratings and we need to deliver."

"Yeah, I am so hard right now!"
Watch the trailer below. Season 2 premieres on Lifetime on June 6.
Image screengrab via Lifetime