Welcome to Pop The Question, a weekly space to dissect every aspect of wedding madness. Each Tuesday, we'll ask a question (sometimes there might even be a poll!), you'll share answers and stories, and then we'll bring you the best of the bunch on Thursdays. You'll laugh, you'll cry, you'll fly into a total rage over something that doesn't actually matter … it will be just like your wedding day.
By request, this week's Pop The Question topic is a dark one: Who here has said "No, thank you," to a proposal of marriage?
We want to hear every last detail:
How did the proposal go down?
Did you say no immediately or shortly thereafter? (Let's put some boundaries on the question to separate a no response from a broken engagement, yeah? This is totally arbitrary, but we'll go with a no-within-a month-of-the-proposal for this week's purposes.)
How did you break the news?
Was there a ring?
How did he or she react? How did everyone else react? Was it so totally awful?
Did you stay together afterwards?
Tell us why you said no!!
Hilariously related, wikiHow has an article devoted to the subject of How to Reject a Marriage Proposal.
A small sample of the advice:
If you are proposed to in private, try not to smile.
Can anyone explain to me why I find that so incredibly funny? Because I'm laughing like a loon over here. Also: What would you add to that article? Maybe we can come up with our own version of what to do and what not to do.
G/O Media may get a commission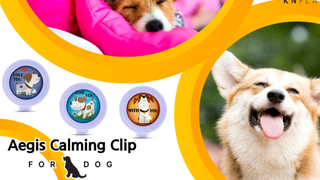 20% off
Aegis Calming Clip for Dogs
We'll gather 'round the old campfire on Thursday to exclaim over your best stories and review the guidelines for saying no that we cook up.
Image via Shutterstock.