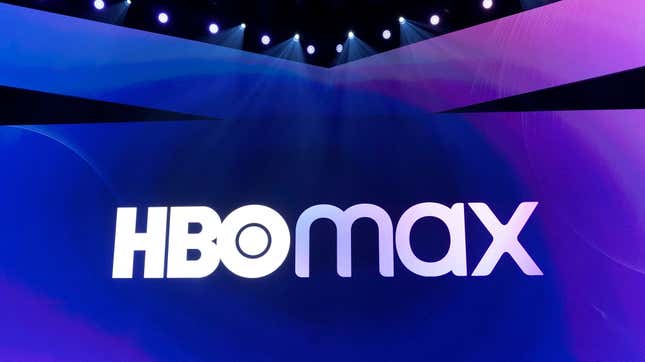 As part of the public relations campaign for the new Melissa McCarthy movie Superintelligence, which will premiere later this month on HBO Max, the streaming company launched an effort called "20 Days of Kindness," a campaign highlighting 20 charities and non-profits that HBO Max describes as "incredible organizations," each of which will receive $20,000 from HBO Max. As the website states, the goal of this campaign is to "have some fun and do some good as we spread some kindness to this world."
Betsy Wolfe Reveals the 'Most Embarrassing Thing That's Ever Happened' to Her on Stage
It all sounds pretty bland and boring—until you actually look at the organizations hand-picked by HBO Max, and notice one of them is Exodus Cry, a fundamentalist Christian anti-sex work organization whose founder Benjamin Nolot has previously claimed, in a series of since-deleted tweets, that abortion is a "modern-day holocaust" and "about finding a 'solution' for irresponsible gratuitous recreational sex, not 'women's rights.'" Incredible organizations, indeed!

The inclusion of Exodus Cry in HBO Max's "20 Days of Kindness," which also will be supporting groups like Planned Parenthood and the Human Rights Campaign, was first reported by the Daily Beast. More on Exodus Cry, via the Daily Beast:
One of those organizations is Exodus Cry, an evangelical group that The Daily Beast has reported extensively about, which presents itself as an anti-sex-trafficking organization, but, per the mission statement laid out in their 2018 tax returns, ultimately aims to abolish sex work entirely. The nonprofit emerged out of the far-right conservative church the International House of Prayer (their acronym is indeed IHOP), whose founder, one-time Ted Cruz endorser Mike Bickle, has claimed that "gay people would face "flaming missiles of the Evil One" and that Adolf Hitler was a "hunter" sent by God to punish the Jews.

Former IHOP member Benjamin Nolot founded Exodus Cry in 2007, presenting it as an apolitical, if deeply religious group dedicated to ending sex-trafficking worldwide. They produced documentaries about prostitution and the supposed dangers of hookup culture, one of which wound up on Netflix. In truth, the organization has spent years lobbying Washington to pass laws criminalizing the purchase of sex. Most recently, they launched the campaign #Traffickinghub to shut down Pornhub. The campaign was co-sponsored by the National Center on Sexual Exploitation (NCOSE), a non-profit formerly known as Morality in Media—the "nation's loudest voice against adult pornography" in the early 2000s.
On HBO Max's website, however, Exodus Cry is merely described as a group "committed to abolishing sex trafficking and breaking the cycle of commercial sexual exploitation while assisting and empowering its victims."
Did HBO Max not do their research? Did they decide to throw a bone to QAnon lovers everywhere? Jezebel has reached out to HBO Max for comment, and will update when and if we hear back.