The creators of Westworld have come under fire from PETA for its use of elephants in the series, saying that one that appeared on screen had been previously abused. HBO has responded with a resounding "nah."

After elephants appeared in the show's most recent episode, PETA sent a letter to HBO's programming president, Casey Bloys, saying that not only was using the animals inhumane to begin with, but that one of them was abused during training with a group called Have Trunk Will Travel.
"Animals used in film and TV are often kept in extreme and distressing confinement, deprived of everything that's natural and important to them, and subjected to abusive training methods, including beatings and the use of electric prods and bullhooks, without which they would simply walk off the set," the organization said in a statement. "PETA's experts have identified one of the elephants used in Westworld as Tai, who's exhibited by the notorious supplier Have Trunk Will Travel. She can be seen crying out as she's electrically shocked in [an] eyewitness video footage taken at HTWT's training compound."
Indeed, if it's legitimate, footage captured from Have Trunk Will Travel in 2011 is damning as hell. We live in an age where entire worlds can be created using the magic of CGI. There is no earthly reason an elephant should have to be "trained" for anything, particularly if it involves physical abuse!
In a statement, the network has said that contrary to PETA's accusations, the elephants actually love working in TV. Via TheWrap:

"All of the animals featured on HBO series are treated with the utmost care and respect for their health, safety and well-being. A certified animal safety representative from American Humane was present at all times during any animal action on the set of WESTWORLD," HBO said in a statement provided to TheWrap.

"The AHA has confirmed that the animals were well-treated, and the production received the designation of "No Animals Were Harmed." We are reviewing the circumstances related to archival training footage which included one of the elephants that appeared in the series. Of course, none of this video was shot during the production and does not in any way reflect practices on our sets."
G/O Media may get a commission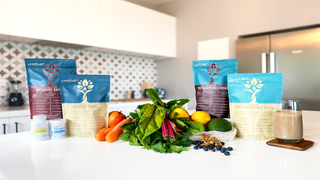 Even if the elephants aren't beaten directly on set, the process of training them seems cruel enough that using them on film should be banned forevermore.