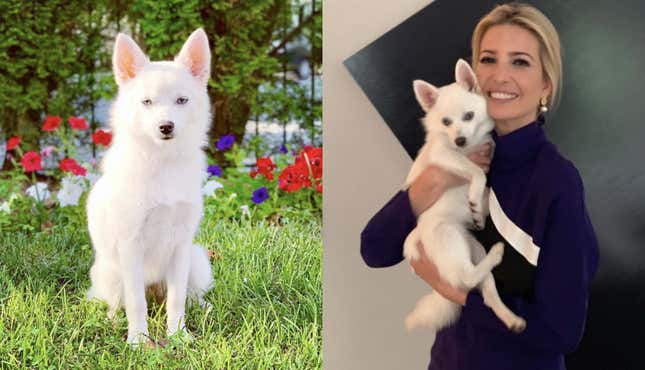 Last month, Ivanka Trump introduced the newest member of the Trump-Kushner family: Winter, a very white dog that almost looks like a fox. (It's not. Or is it?) The dog was a birthday gift for Trump's eight-year-old daughter, Arabella, and it's—well, it's a dog.

Taylor Lautner Doesn't Even Remember Saying 'Bella! Where the Hell Have You Been Loca?'
A dog with a very... piercing, almost deadened gaze?
Which feels... familiar?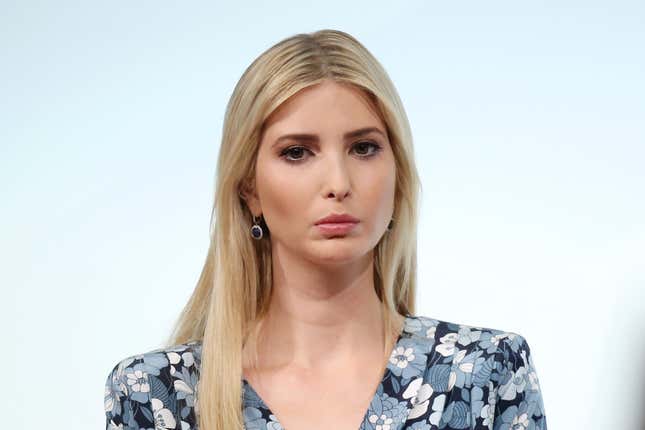 There were plenty of jokes made about Trump, a proud member of a violently racist administration, giving her daughter a white dog.
Now, do I think this dog looks like the Night King? Yes. Do I believe this dog would cross the street if I was walking toward it? Absolutely. Is it fair that I get racist vibes off of this harmless dog? Probably not.
Nevertheless, let's talk about this dog. Please share your dog opinions in the comments.