When 26-year-old Eliza Vincz rolled up to the Metropolitan Museum of Art decked out in her 18th century best, Met security guards were not having any of it.
"One of the security ladies rudely came up to me and was badgering me, saying I can't have art pieces in the museum," Vincz told the New York Daily News. Maybe that was a backhanded compliment, because Vincz period-style dress was, indeed, a fucking work of art: a "handcrafted 18th century-style robe à la française made from blue silk taffeta with vintage details and lace dating to the 1850s."
It was such a work of art, that Met security suspected Vincz actually stole the dress from the museum's costume exhibit. While the Met has no official dress code, they denied Vincz entry from the museum anyway. She vowed never to return.
"I felt like a criminal in the one place where I get a lot of the inspiration for my clothing," Vincz said to NJ.com. "It hurt—it hurt terribly."
G/O Media may get a commission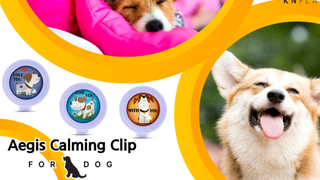 20% off
Aegis Calming Clip for Dogs
Vincz was at the museum to infuse some period-appropriate flavor into a private tour group—Shady Lady Tours—that explores the "sexy, intriguing, and sometimes scandalous backstories" of famous works of art. She travelled 80 miles to the Met, only to be kicked out for looking like the cover of that Dear America spinoff book Marie Antoinette: Princess of Versailles that I read back in sixth grade.
A museum spokesperson released the following statement in the wake of this fiasco:
The Met doesn't have a dress code, but there are guidelines for what visitors can bring in and what activities are allowed in the galleries, and the Museum's security officers are also there to ensure that anyone entering the building isn't going to unnecessarily disturb fellow visitors or put the art at risk
Vincz is currently lashing out on Instagram against the security guard she alleges harassed her, which might be a bit much. Maybe the security guard really did think that her dress would knock something over? I won't even wear a backpack at the Met because I'm afraid I'll destroy priceless works of art. But if Vincz's Instagram account is any indication, she probably carries herself with more poise in a hoop dress than I do in regular schmegular jeans and a tee.
Anyone want to share their stories of cosplay discrimination?