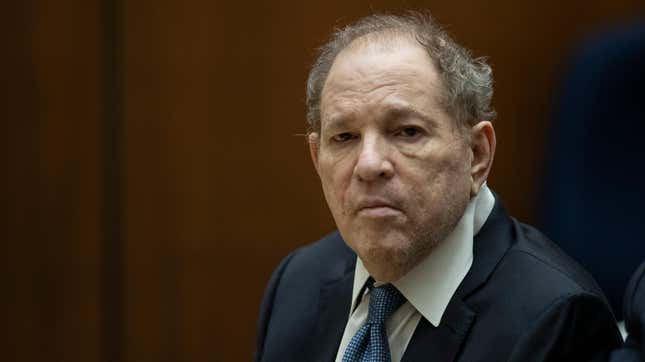 On Thursday, Harvey Weinstein was sentenced to 16 years in prison by a Los Angeles judge.
The sentence comes just weeks after Weinstein's defense attorneys asked for a retrial in their notorious client's Los Angeles rape case. In December 2022, he was found guilty on three counts of rape and sexual assault, including forced oral copulation against one woman, identified in court as Jane Doe #1. He was acquitted of one count of sexual battery against a Jane Doe #3, and the jury was hung on all three counts related to Jane Doe #2 and #4.
Only one Jane Doe, an Italian model who accused Weinstein of assaulting her at a hotel in 2013, was permitted to speak at the sentencing hearing.
"Ten years later, the effects of this rape are still raw and difficult to discuss. I have been carrying this weight, this trauma. This irrational belief that it was my fault," the model, identified as Jane Doe 1, told the courtroom at the sentencing. "There is no prison sentence long enough to undo the damage. I hope that you give him the maximum sentence allowable."
Weinstein said before the sentencing, "I maintain that I am innocent. I don't know this woman. This is about money. This is what happens when there is a cottage industry of lawyers. She had every opportunity to report this to police."
G/O Media may get a commission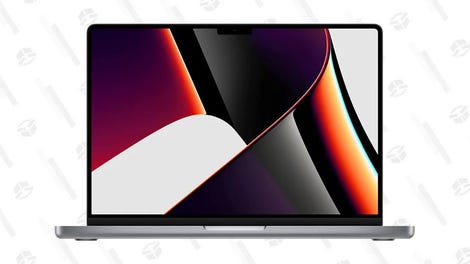 Save $300
2021 14" 1TB MacBook Pro
"This is another story and with all due respect, Jane Doe 1 is an actress," he continued. "She can turn the tears on. Please don't sentence me to life in prison. I don't deserve it. There are so many things wrong with this case. This is a setup. I beg your mercy." 
Weinstein has also successfully filed an appeal of his New York trial. In February 2020, Weinstein was convicted on one count of committing a criminal sexual act in the first degree and one count of rape in the third degree and sentenced to 23 years in prison—which the 70-year-old began serving in March 2020.
Noting his declining health, Weinstein's defense had asked for a shorter sentence in the L.A. trial. And if he loses his appeal in New York, the producer will start serving his L.A. sentence at the end of his 23-year N.Y. sentence—meaning the 70-year-old will be behind bars until he's 109.