In Harrison Ford's new GQ cover—their October cover, which is their 60th anniversary issue—one slightly uncommon term that describes a beautiful breakfast (or dinner!) meal is used a whole seven times. The word is frittata, and though it is used seven times, a key detail is missing from its usage: how important a frittata was to the plot of one of Ford's films.

Here's the first time it crops up, when Ford is talking about the craft of acting:
"It's always better," he says, over a breakfast frittata in Boston, "not to talk about it, I think. Just fucking do it. Don't 'splain it. Especially if you're getting away with it."
Here are the second, third, fourth, and fifth usages, where Ford is brings up a show he likes on Vice called Fuck, That's Delicious starring Action Bronson:
Belatedly, Ford explains the reason for this discursion. It was the frittata in front of him. "I was just thinking, 'Fuck, that's delicious,' " he clarifies. He's not done. There are very few subjects about which Harrison Ford easily volunteers information, but it turns out frittatas are one of them.
"I have a fascination with"—he sounds out the word—"fri…ta…ta…" (This particular frittata, incidentally, is a garden frittata—eggs with roasted vegetables, sage olive oil, and a medley of cheeses—which Ford further seasons with Tabasco and pepper.) "I made one in a movie once," Ford continues.
G/O Media may get a commission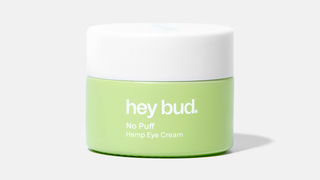 15% off
Hey Bud - No Puff Hemp Eye Cream
Hold up right there! You might think that we'd hear more about that movie that he made a frittata in. But instead, we move onto his craft and blah blah blah even though I'm here to tell you that this particular frittata was a huge part of Ford's craft in one very important movie.
Let me remind you of the 2010 film Morning Glory, in which Ford plays a cranky newsanchor pulled out of retirement by Rachel McAdams to save a struggling morning show. A KEY plot point of that movie is McAdams's character connecting with Ford's over a late-night frittata, and the climax of the film involves Ford's character making a frittata on national television to prove to her that she should stay at their TV show and not leave for another. You can watch the latter scene here.
Which is why "I made one in a movie once" is just about the biggest downplay of all time. You didn't just "make it in a movie once" Harrison! The frittata made the movie once.
Anyway, here's the seventh usage of frittata in this GQ interview, where writer Chris Heath explains Ford didn't even eat all of this particular frittata.
He never finishes his garden frittata—even when something's delicious, Ford seems like the kind of man who only eats exactly as much as he decides he should. He suggests we take a walk on Boston Common and find a bench where we can sit and talk some more. He spots one in a children's playground. "I think they arrest you now—two guys," he mutters, but we take a seat anyway.