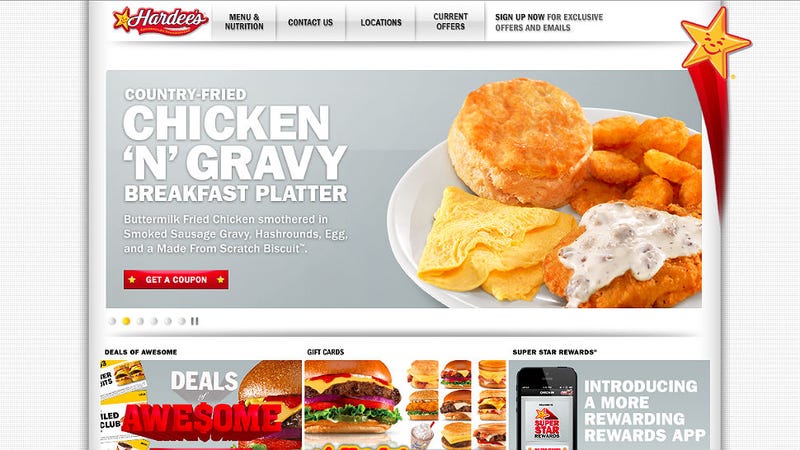 A former Hardee's employee in South Dakota said he was working "on and off the clock" for a sexually inappropriate manager. Now he's suing the burger joint with all those "sexy" food commercials (Hardee's and Carl's Jr. are the same company).
According to Gerald Anderson, his boss Danielle Dahlenburg hired him in 2012 and quickly pressured him into a sexual relationship with the promise of moving up the management chain.
"From that point forward, Dahlenburg subjected (Anderson) to unwelcome sexual advances, requests for sexual favors, and sexual touching," the suit says.
After two months, Anderson ended his unwanted situation with Dahlenburg, who in return fired him one week later, reports the New York Daily News, for "insubordination."
Now Anderson is suing Hardee's for damages like "humiliation and embarrassment," though Dahlenburg is not named as a defendant. Kinda takes the fun out of fast food doesn't it?
Image via Hardee's.