June is Pride month for the queer community, and this weekend kicks off the annual celebrations in a wide swath of cities across the world: Washington, D.C., London, Rome, and Los Angeles are just a few.
If you want to participate, but aren't sure where to find the available information, this site offers a pretty comprehensive, global guide. And of course, googling "Pride 2017" and the name of your city should hopefully yield results as well.
And straight allies, if you'd like to participate in the celebrations, here are some useful guidelines on how to do so respectfully. Moreover, these six pointers especially help allies think about their attendance in the context of heterosexual privilege.
Now then! Let's see how folks have been celebrating so far. Fair warning: you may want to grab a box of tissues.
G/O Media may get a commission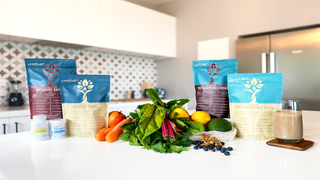 And it's good to see public figures taking note and demonstrating their support.

Currently, queer Americans' lives are especially imperiled by a White House and Congress whose agendas are deeply intolerant. Vice President Mike Pence is notoriously in favor of so-called conversion therapy. In February, the Arkansas Supreme Court struck down an anti-discrimination ordinance. North Carolina endeavors to pass legislation discriminating against their transgender community. In Texas, schools may be compelled to disclose their students' sexual and gender orientations to parents, regardless of the impact. And one year later, we still mourn the mass shooting at Pulse nightclub in Orlando Florida, the deadliest shooting in the nation's history. A continental divide still separates us from equality and, beyond that, providing a safe haven for all those who do not identify as heterosexual.
And speaking of people who are not heterosexual, 2017 happens to be the first year I am celebrating Pride month as an openly queer woman. What's more, my birthday always falls either on or immediately after DC's Pride weekend, so tonight I am singing karaoke as a proud, early-thirties, bisexual lady. If anyone would like to suggest tunes for me to butcher, please fire away in the comments.
Happy Pride 2017, my dears. You are exactly as you should be.