During a stand-up set in 2014, comedian Hannibal Buress levied a blunt accusation at Bill Cosby that intensified the media's attention to allegations of rape and sexual assault against him.
"You raped women, Bill Cosby," Buress declared, in a routine that, as Variety reports, "slammed the veteran entertainer for criticizing aspects of black culture even as he faced allegations that he raped and drugged women over the years."
Buress remains surprised at how much attention his remarks received. According to Deadline, Buress appeared on a panel at the Television Critics Association on January 17, where he observed, "It's weird. I was calling a bunch of other comedians rapists, and he was the only one people took seriously."
Some have suggested that Buress has enjoyed a surge in popularity because of the virality of his Cosby joke, which fellow comedian Patton Oswalt disputes. "Hannibal was doing fine without that," Oswalt told Variety. "He'd be sitting here now if that had not happened. He was on a trajectory [already] as far as being bulletproof as a comedian."
Buress has an upcoming Netflix special, "Hannibal Buress: Comedy Camisado," which will premiere on February 5.
G/O Media may get a commission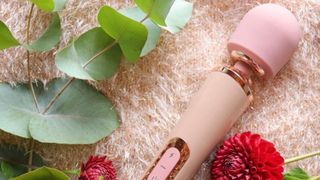 The Honey Wand
---
Contact the author at rachel.vorona.cote@jezebel.com.