Do yourself a favor: Everyone — I'm not just talking about the ladies, here — should be carrying a handkerchief. Because handkerchiefs are the shit.
Many vintage affectations are silly. Mine is not a kitchen stuffed with 50s-era breadboxes, mason jars are for preserves only and I bless the trendsetters who liberated us from the pillbox hat. But thanks to my persistent allergies and quickness to tear up at sappy commercials, I've got embarrassing expertise in nose-wiping, and I will defend the humble handkerchief against all comers.
For starters, they're lovely as an accessory. Tell me you wouldn't feel like a class act pulling a linen hanky out of your purse to wipe away a tear or pat at a sweaty forehead! It's like setting your table with cloth napkins instead of paper towels. If your taste runs to plain white, you can buy them by the box from the men's department. If you like embroidery or printed patterns, Etsy's got everything under the sun.
More importantly, though, they're practical. They survive the bottom of a bag or coat pocket intact and a lot less grimy than a disposable tissue. They're not going to leave fuzz everywhere if they're accidentally run through the wash in a pocket. They're environmentally friendly, and have you ever added up the cost of constantly restocking Kleenex, or Puffs, or whatever?
Now, of course, you don't want to constantly cart around a wadded-up, snot-encrusted piece of cloth. Nor would you want to wipe your brow with something you just sneezed into four times. That's gross! At the end of the day, if your handkerchief is dirty, you put it in the laundry to be washed in hot water and pull a fresh one from your stash. Your underwear gets dirty, too, but most of us don't wear paper panties.
G/O Media may get a commission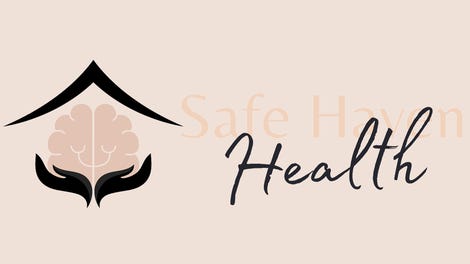 Addiction counseling
Safe Haven Health
It's not going to kill you to have a dirty handkerchief tucked into a pocket in your purse until you can get home. It's not like you're puking into your purse, here. Nor is it going to spread the flu hidden away somewhere for a couple of hours. Chill.
If you're stricken with a horrible cold and cannot stop sneezing, tissues (with lotion!) are obviously the gold standard. Otherwise you'll just rub your nose raw while smearing germs everywhere. But for everyday sniffles, sneezes and tears, a handkerchief that's been through the wash a couple of times isn't going to sandpaper your face, and it isn't going to make you typhoid Mary, either.
Handkerchiefs are fantastic and we should bring them back into fashion immediately. FACTS ONLY.
Image via Shutterstock