Welcome to Barf Bag, a daily politics roundup to help you sort through the chaotic Trumpian news cycle.

Beefin' over flags wow 2018 is wild.
Here's all the shit we couldn't cover today:
Draaaaama. The American flag returned to half-staff over the White House late this afternoon to mark the death of Senator John McCain. You may recall a bit of a hubbub this morning when the flag flew at full staff less than 48 hours after McCain's passing. Mess. [New York Times]
Speaking of McCain, did you know that he wanted Matt Damon to depict him in a movie? [Page Six]
Oh, and Chuck Schumer wants to rename the Senate office building after McCain. Mitch McConnell doesn't seem crazy about the idea. [The Hill]
Trump is threatening to drop out of the North American Free Trade Agreement and instead create a trade agreement with Mexico and a separate one with Canada. In reality, nobody seems to know what the fuck is actually happening on this front. [CNN]
The Trump administration wants your student loan debt and predatory lenders to ruin your life. Great. [NPR]
The Mooch is producing an off-Broadway musical based on the Trump family and I'm ABSOLUTELY GOING TO SEE IT:
Alabama death row inmates can now choose how the state kills them. Talk about an illusion of choice. [NY Daily News]
Here are some tweets the president was allowed to publish today:
G/O Media may get a commission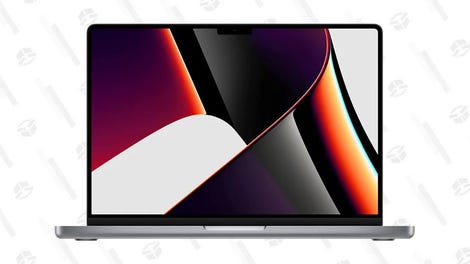 Save $300
2021 14" 1TB MacBook Pro
This has been Barf Bag.