RETRO FITNESS, BROOKLYN, NEW YORK—Hey, look! It's tender moist chicken, perfect for dinner. I know this because the Philips smokeless grill informercial says it's "tender moist chicken, perfect for dinner." I wouldn't know, personally. I've made meat like three or four times in my life. When people ask, I tell them I stopped eating meat for a few years because I felt very affected by Michael Pollan's The Omnivore's Dilemma, but really I just didn't know how to make meat. I did make sausages this weekend. I bought them along with some eggs and kale so that the boy who slept over Friday night would think I live like this, but then he wanted pancakes so we went to a diner. I ended up making the sausages for myself. They were tender, moist, and fine for snack.
Ew, George H. W. Bush. Betty White? No, that's just an old lady on a 23andMe commercial. Hope she finds whatever she's looking for unless it is racist.
The chyron tells me that Jones had surgery. I hope he (?) is fine.
The footballman knocked over a cameraman? Is that allowed? I feel like you should not be allowed to do that. I feel like Golic and Wingo should tell me if the name of their show is a play on "garlic wings." I feel like someone should tell me if "garlic wings" are a thing.
"Nobody's going to watch our money like us," says the commercial on MSG Plus. I think it's for money-watchers. I don't want to watch this commercial about money-watching. I want to watch Charmed. Where's Charmed? Where's The Talk and The View and Wendy Williams and the court shows? Where's all the game shows? On Friday, I watched Wayne Brady ask a doula in a unicorn onesie what the difference between a doula and a midwife is. When I told someone I know who is an abortion doula about that, he said, "Midwives are corny." I asked if that's the difference, that midwives are corny and doulas are not. "Doulas are also corny," he said. And there you have it.
Cherry Jones is in a play! Good for Cherry Jones. Barbara Bush, stop being an asshole, and get your posthumous B-roll off the neighboring screen. You're ruining Cherry's moment. If Eliquis is supposed to get your dick hard, why does it have a girl's name? The Packers fired Mike McCarthy. The Chargers have a 6 percent chance of winning the Super Bowl, which seems who cares I mean I probably have a 6 percent chance of winning the Super Bowl. The Jets have a 69 percent chance of doing… something.
G/O Media may get a commission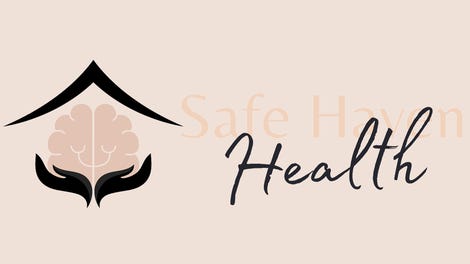 Addiction counseling
Safe Haven Health
Oh, god. I see a woman in a pink shirt flapping her arms 10 TVs to my left. It looks like narrative. Must I ride a reclining bicycle to get narrative? Find out next week, perhaps.