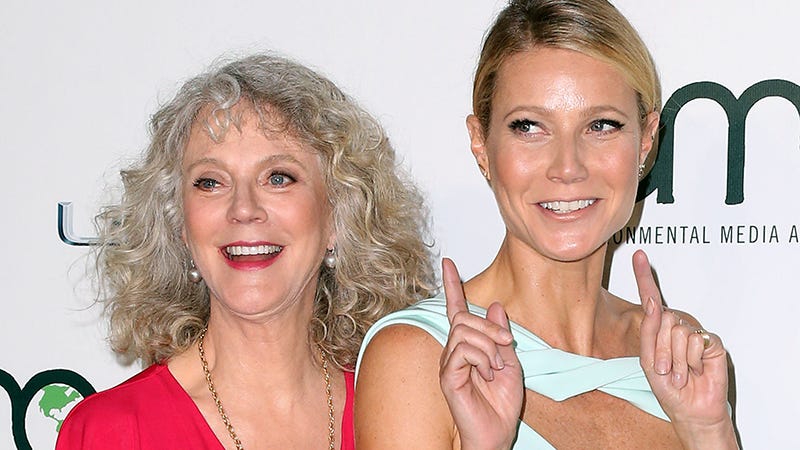 Gwyneth Paltrow, actress turned entrepreneur whose 1999 episode of SNL is one of my personal favorites, recently lost nearly $200,000 in merchandise in what has come to be known as The Great Goop Heist of 2015. When discussing the burglary with her mother, actress turned Goop ambassador Blythe Danner, Paltrow reportedly said, "It's OK!"
Writes Page Six:
Though it seems the robbery was real, Paltrow's mom, Blythe Danner, told us Thursday that Gwynnie's not too distraught about losing nearly $200,000 in merchandise because it's all good p.r.

"I called her immediately," Danner told us of the theft from Paltrow's Goop Mrkt shop at the Time Warner Center. "And she said, 'Oh, Mom, it's OK. It's good publicity.'"
It seems the robbery was real? What does Page Six know that we don't? Additionally, why is Gwyneth so...unconcerned? Was "good publicity" precisely what she intended after PLANNING AND ORCHESTRATING THE GREAT GOOP HEIST OF 2015?!
Deep breaths.
Deep breaths.
OK, that's probably taking it too far, and I apologize. All I'm saying is to wake up, pay attention, and suspect everyone. Even Oscar winners.
[Page Six]
---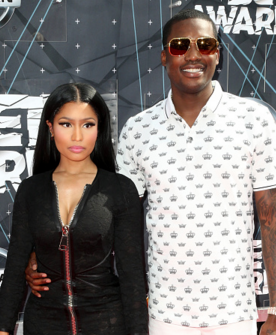 Nicki Minaj has "promised" to keep Meek Mill out of trouble after a judge "threatened jail over his latest parole infractions." During a hearing in Philadelphia regarding Mill's parole violation, Minaj "conceded she might have more influence over the rapper than his parole officer."
ABC reports she told the judge:
"[Meek's] not going to be the one sleeping alone if he goes to jail. I am. He's not perfect, but I can't believe how much he's changed."
I suddenly feel like listening to this.
[ABC]
---
I would like to throw this headline into Mount Doom:

Where is Lover Town and how do I avoid it forever?
---
Contact the author at bobby@jezebel.com.
Images via Getty.