Well, knock me over with a feather: Trump's lawyer/fixer Michael Cohen, cigar smoker and settlement-crafter extraordinaire, went to the Thomas M. Cooley Law School in Lansing, Michigan, which Politico describes as "the worst law school in America." You'll have to forgive the president—who normally hires the best people—for this oversight.
From Politico:
The school accepts almost anyone who can pay the $51,000 annual tuition bill—more than 85 percent of its applicants were admitted last year. Fewer than half of its graduates manage to pass a bar exam on their first try; among all law school graduates in the country, about 75 percent pass on their first attempt. The 46-year-old school has had to go to court over the past year to fight for its accreditation from the American Bar Association, which found that the school was out of compliance on basic admission standards for a time. Last year, the National Advisory Council for Law School Transparency gave Cooley a ranking no school wants: It was No. 1 on the group's list of "the 10 least selective law schools in the country."
The school's general counsel James Robb told Politico that "it is disappointing to see all the gratuitous negative comments about our law school from people who know nothing about us." Further, Robb added, "What I am seeing is incivility and bullying by people who truly know little about legal education—and especially about our fine law school."
I, too, dislike being judged by people who know nothing about me. Just yesterday, a Jezebel commenter accused me of being romantically interested in Lincoln Chafee. But something we do know about this school, according to Politico, is that despite dramatically decreased admissions, its president rakes in nearly half a million dollars a year, and its Trump-supporting founder, Thomas Brennan, writes a blog in which he has referred to Islam as "a primitive belief system which comingles [sic] religious doctrine with civil law" and made racist observations such as "the truth is that minstrelsy was fun."
G/O Media may get a commission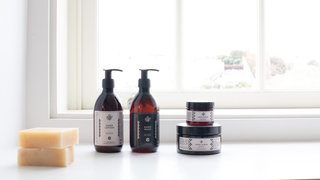 Exfoliate and Hydrate
The Handmade Soap Company
This is just an aside, but I do often wonder why so many bad men have personal internet blogs.