To readers in the continental US: if you suddenly felt a pleasant chill down your spine or heard a ringing in your ear on Thursday afternoon, I think I may know why. A very special someone just flew into the States from London Town, presumably to spend New Year's Eve with his very special girlfriend.
"Who is it," you ask?
Why, it's none other than Joe Alwyn!
"Who's he," you ask?

Why, he's Taylor Swift's boyfriend! The oft-mentioned lover in her new album reputation! Just Jared reports the English actor—who's fly like a jet stream, high above the whole scene, and loves Swift like she's brand new—made a special trip to Los Angeles after spending the holidays with family in order to be with Swift for the first moments of 2018.
G/O Media may get a commission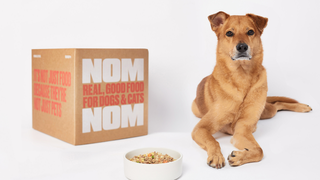 Per Hollywood Life, "It's clear these two are in it for the long haul, and we couldn't be more excited!"
---
If you'll recall, My Big Fat Greek Wedding star Lainie Kazan was arrested last week for shoplifting $180 in groceries from "a Gelson's in the San Fernando Valley." Kazan claimed she simply had no money on her, and we were led to believe this was a one-time thing.
But "sources" at Gelson's claim Kazan has a habit of stealing their crap. Writes TMZ:
Gelson's employees told us they saw a pattern with Kazan — she would fill up her basket and pretend to walk toward the checkout line, but would then make a quick exit out the door as another group of customers was leaving. We're told security footage backs this up.
They apparently caught her last week because "workers were ready for her...and notified the folks in loss prevention." Meanwhile, Kazan's lawyer is calling the entire thing a "misunderstanding." Like when she put a flower in the bundt cake.

[TMZ]
---
The answer isn't as dark and disturbing as I'd hoped.
[People]
---