Great Britain's most elite private schools—Eton College and Rugby School to name two—are often seen as emblematic of the Isles' long history of socioeconomic stratification and protected privilege. But now some administrators are attempting to change course by making their student bodies a little more diverse.
But as the New York Times reports, Britain's top independent schools are centuries' old — institutions wholly inextricable from the nation's cultural history:
" Their former students dominate many spheres of British life, and half the members of the cabinet were privately educated, including Prime Minister David Cameron, who attended the nation's most exclusive academy, Eton College.


Critics blame this system for some of Britain's social, economic, and racial inequalities; argue that such schools impede mobility; and want them to do more for children from disadvantaged backgrounds to justify the tax breaks they receive."
Patrick Derham, headmaster of Westminster School and the former recipient of a full scholarship to Rugby, is pushing against this trend "by bringing more students from disadvantaged backgrounds—including young black teenagers—to some of Britain's most elite places of learning." After completing his studies at Rugby, Derham continued on at Cambridge University and served as headmaster of Rugby before moving on to Westminster. Since becoming a school administrator, he has attempted to "repay that faith in his potential" and buck against private schools' homogeneity.
"More and more of us are concerned by this polarization in society," Derham tells the Times. "There is no point in producing people who have only met people like themselves."

G/O Media may get a commission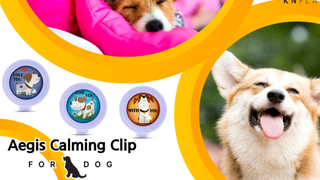 20% off
Aegis Calming Clip for Dogs
The Arnold Foundation, which Derham helped begin in 2003, "[provides] free boarding places for teenagers recruited from disadvantaged backgrounds." It works together with the Eastside Young Leaders' Academy, "a London club for Afro-Caribbean youngsters...started by a former prison officer, Ray Lewis." Lewis "was alarmed at the number of black men ending up in jail."
But transitioning to a world reminiscent of the one portrayed on Downton Abbey involves a trying period of adjustment. Former Rugby scholarship student David Ejim-McCubbin explains to the Times that "the transition was so difficult...that in his first months at Rugby School only the lack of a train ticket home stopped him from quitting. Other students were welcoming, but he recalls being treated like a curiosity, and once being surrounded by a group and asked whether he had ever witnessed a stabbing. (He had not.)"
Lewis notes that "one girl, now attending boarding school, does not like going home." Indeed, the disparity between the lives of the typical boarding school student and those enrolled in the scholarship program can be agitating. And often, students like Ejim-McCubbin are confronted questions disruptive to their identities. He tells the Times, "I wondered: 'Do I speak the way I normally speak, the slang, the colloquials? Do I do that at Rugby just because it's me? Is it me?'"
Nonetheless, the headmasters and facilitators of these programs feel confident that scholarship initiatives are ultimately beneficial, and that they will enact positive social change.
Says current Rugby headmaster Peter Green, "We may not be able to help everybody, but at least we can help some people." He is determined that Rugby be more than "an extremely wealthy cocoon."
---
Contact the author at rachel.vorona.cote@jezebel.com.
Image via Getty.