Now that even Kate Moss is doing demented granny-hair, there's no turning back:
(Okay, maybe there is, considering Moss has apparently already lost the touch of gray.) The ironic silver-haired-look is as old as time (well, as old as The Factory, anyway) but in the past few months it's made a serious comeback. It's appropriate only, apparently, if the gray in question is obviously artificial and unnatural - kind of like wearing SOS shoes or big-framed specs. Personally, I'm always reminded of Senta, the psychotic silver-haired protagonist of Ruth Rendell's The Bridemaid, but that's just me!



Obviously, this started with high fashion; elderhair was all over the Gareth Pugh and Giles Deacon runways, and the world followed. (This is Katie Shillingford.) It is particularly desirable to look like an aging, strung-out punk whose dye job is growing out and thinks CBGB's is still a music club.



G/O Media may get a commission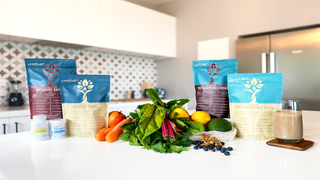 At Chanel.



Here's an editorial shot from Dazed and Confused showcasing the "White Witch" look.



Fashion phenom Tavi got on board with a blue-gray, Southern matron-hued version that emphasized that this look, paradoxically, only makes sense if you're really young.



19-year-old Pixie Geldof was an early celebrity fan.



22-year-old Alex Brownsell is a London hairdresser who, according to the Times, is big into the Mrs. Rochester look.



But we're so over it. When some hipster brings back the Estelle Getty? Then we'll talk.



Back To Blonde For Kate Moss [Daily Mail]


Getty" />