You might be banking on free childcare from your parents when you have kids, but your mom and dad might be thinking something else. According to the New York Times, more and more grandparents are expressing an unwillingness to watch their grandkids every day—granny got plans!

The Times spoke with Catherine Giordano, 52, who is still working as an events manager for her family's party rental company. She became a grandparent in May and made it clear what her role would be:
"I'm involved, but I'm not the parent," she said. "I'm looking forward to getting to be involved and not necessarily doing it all over again."
Childcare is often the largest cost for new parents who are working, and the decision of who watches your kid is stressful and sobering as fuck. It's an incredibly expensive jungle out there and the internet has no shortage of stories of parents who've chosen the wrong stewards to watch their babies with terrible consequences. Who wants to skimp on something so important?
In Brooklyn, according to the Park Slope Parents Nanny Compensation Survey, nannies make anywhere from $14-20 an hour. So, let's say you need a sitter five days a week from 8am to 6pm. At the lowest, you're paying $2,800 a month, and at the highest, $4,000. Annually, that's $33,000 to $48,000, just to make sure your child survives while you're at work. Because of the financial burden, some parents are resentful of their own parents' active lifestyles that don't include minding their grandchildren for the price of hugs and kisses.
"There's a whole conversation about adult children being annoyed that grandmother is not babysitting more. She's busy. She's got things to do," Ms. Breslau said. "Many grandparents jump at the chance to babysit. It's very important to them, but they also want it to fit into the rest of their life."
G/O Media may get a commission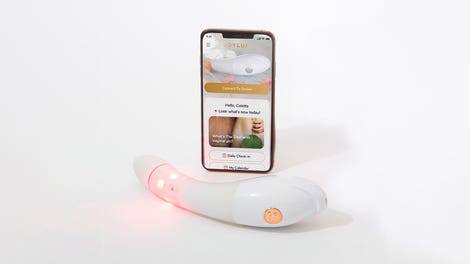 $50 Off
Joylux vFit Gold Device
Culling data from the 2008 U.S. Census and the Bureau of Labor Statistics, American Demographics magazine founder Peter Francese estimates that the average age of first-time grandparents is 52, according to the Times, and the average number of grandkids is about six. Many of these grandparents are still working and are the "most affluent and highly educated grandparents in American history," which means granny has plans of her own that don't include babysitting five days a week.
Sure, some grandparents are happy to watch their kids' kids but it's often not the idyllic, cost-free caregiving of yore. Instead, they might contribute to their grandchildren's living costs, medical expenses and, yes, the nanny.