The American Civil Liberties Union and the Department of Justice are locked in a battle over Chelsea Manning's hair length. The DOJ says Manning, currently serving 35 years for leaking classified military documents, can't be permitted to grow her hair longer than two inches. Her hair could pose "pose a significant security risk," the government argues, and undermine the prison's "important military mission."
Manning, a former Army intelligence officer analyst, is incarcerated at the United States Disciplinary Barracks in Fort Leavenworth, Kansas, a maxiumum-security men's military prison. She's been allowed to undergo some gender confirmation treatment, including hormone therapy, but her short hair is evidently the last bulwark standing between the United States military and absolute chaos. In September, the military announced they would force her to follow male grooming standards; Manning vowed, through a Twitter account operated by her supporters, that she would fight the ruling in court.
In a motion to dismiss a lawsuit Manning has filed against the government, the DOJ writes that her hair has to stay short, both in keeping with the prison's military mission, and, in so many words, because it's the only way they can keep her from being sexually assaulted. They argue she's been afforded plenty of treatment: "Psychotherapy, cross-sex hormone therapy, speech therapy, and the provision of female undergarments and cosmetics."
But hair length is entirely different, they say, adding that the prison conducted a "risk assessment" in September 2015 that resulted in "a careful and considered judgment that its particular security concerns prevented allowing Manning to wear longer hair, a decision to which deference to both its military and prison security expertise is due."
The DOJ is also arguing that preventing Manning from growing her hair doesn't violate the Eighth Amendment's prohibition against cruel and unusual punishment, which is one of the things she alleged in her complaint.
G/O Media may get a commission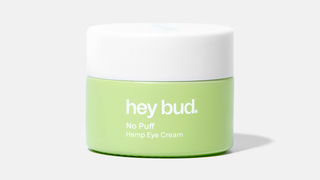 15% off
Hey Bud - No Puff Hemp Eye Cream
Through the ACLU, Manning issued the following statement:
"I believe that defining ourselves in our own terms and in our own languages is one of the most powerful and important rights that we have as human beings. Presenting myself in the gender that I am is about my right to exist. What the government is basically telling me is 'you cannot exist,' that 'you are wrong,' and that 'you do not exist.' What they are doing is taking away our right to exist. I think this is the kind of situation that justifies all kinds of terrible things like ignorance, maltreatment, torture, murder, and genocide.


Nobody knows your gender more than you do. No—one. You do not know my gender better than I do. A doctor doesn't know it better than me. My parents don't know it better than me. No one experiences my gender in the way that I experience it. Gender presentation should reflect the person that you are. When you lose control of your gender presentation you lose an important aspect of your identity and existence."

Manning's attorney Chase Strangio says the hair length issue is, at its core, part of Manning's right to pursue every medically necessary treatment her doctors have prescribed:
"The government is attempting to complicate and diminish Chelsea's core constitutional rights to be treated equally and to be free from cruel and unusual punishment. Chelsea's demand is simple: that she be treated with her medically necessary treatment and like all other women in military custody. Her fight is central to the pursuit for justice for transgender people and for those who are incarcerated and we are honored to fight alongside her."
---
Contact the author at anna.merlan@jezebel.com.
Public PGP key
PGP fingerprint: 67B5 5767 9D6F 652E 8EFD 76F5 3CF0 DAF2 79E5 1FB6
Manning in an undated photo before her incarceration, via AP Images