In the New Yorker, Dave Eggers writes about the case of Abbie Arevalo-Herrera, a Honduran woman who fled an abusive husband with her oldest daughter and sought asylum in the United States. Under previous administrations, Arevalo-Herrera would have been able to claim asylum and even become a greencard holder. But due to the Trump administration's policies, along with a total failure to notify Arevalo-Herrera of her immigration hearing, Arevalo-Herrera now lives in a church basement with her daughter, under fear of deportation.
As an asylum-seeker, Arevalo-Herrera has a right to an immigration hearing, in which a judge hears her case—or at least, she did. In June, Attorney General Jeff Sessions reversed the Justice Department's policy and barred victims of domestic violence from seeking asylum. He has also made it harder for immigrants to claim asylum by removing a requirement that grants them a hearing in front to an immigration judge, and by imposing a quota on how many cases judges must close per year in a system that is already overburdened. As a result, Arevalo-Herrera's fate is uncertain.
Another appalling fact about Arevalo-Herrera's case: The government blames her for missing a court date that she was never told about it, and faces deportation as a result.
Upon arriving in the U.S. five years ago, Arevalo-Herrera was given a "Notice to Appear"—a document that was supposed to tell her when, and where, her immigration hearing would be. "This Notice to Appear provided an exact address—2009 West Jefferson Avenue, Suite 300, Harlingen, Texas—but, where one would expect to see an assigned date and time, the words 'to be set' were typed," Eggers reports. She provided DHS the address of family in Richmond, but says that she never received a notice with the time or date of her court appearance. "On March 10, 2015, she was tried in absentia in an immigration court in Harlingen, and was ordered to leave the country."
The Illegal Immigration Reform and Immigrant Responsibility Act of 1996 requires that a Notice to Appear must specify the "time and place at which the proceedings will be held." Yet Arevalo-Herrera is one of "thousands," Eggers writes, who are "are never told when to show up, and are tried in absentia, with few if any options to reopen their cases."
G/O Media may get a commission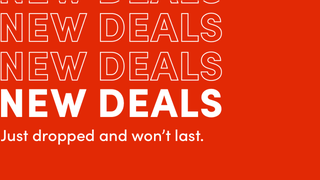 Up to 70% off
Wayfair - Cyber Week Deals
There is little immigration lawyers can do, despite the fact that Arevalo-Herrera is married to a permanent resident and therefore may be eligible for an adjustment of status:
There is a simpler way for Arevalo-Herrera to stay in the country. In 2016, federal regulations were changed, making someone like her, who is married to a lawful permanent resident, eligible for a green card. She would return to Honduras for a medical exam and an interview with the State Department, and, after period of time—Kilpatrick says it could be between three weeks and three months—return to the United States with a green card. But ice's position is that Arevalo-Herrera's original sin—that of missing her first court appearance—supersedes all other considerations. This was, again, the court appearance for which they didn't give her the time or date. "What's particularly egregious about the actions of ice in this case," Kilpatrick said, "is that they know that Abbie's husband has a green card, and that she's eligible to remain in the United States while she adjusts her status. But they just don't care."
Read more about Arevalo-Herrera's case here.