Rep. Louis Gohmert (R-Texas) feels terrible, just terrible about that time earlier this week on Fox and Friends when he said Hillary Clinton's brain was in a blender. That was so rude of him! Because "I'm making fun of the mentally impaired, and that's not right," Gohmert clarified in a speech at the Values Voters Summit on Friday.
"We need to be praying for Hillary Clinton. There's special needs there, there's mental impairment," Gohmert, known for his 2010 claim that "terror babies" were coming to get us all, said of the Yale Law graduate and former Secretary of State.
Gohmert is the latest in a string of GOP Trump surrogates to suggest, based mostly on the fact that she had a concussion once, that Clinton's terrifying and unpredictable female body is somehow unfit to lead. It's only natural that these "health concerns" have escalated to actual claims of mental impairment—a deep irony, of course, considering.
G/O Media may get a commission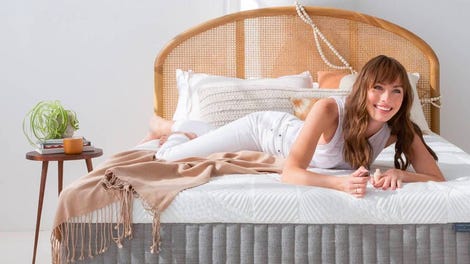 Sleep Sale
Sleep Sale - Brentwood Home