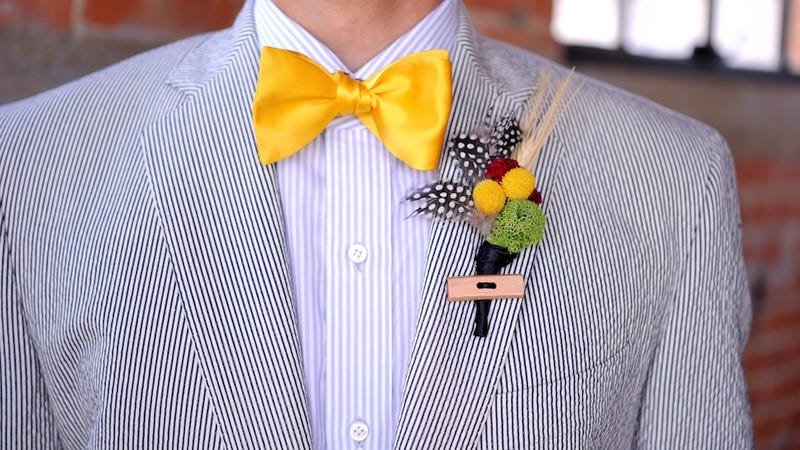 What is the world coming to when a Republican publicist can't even wear dangly jewelry or a seersucker suit while making the Sunday-morning talk show rounds? THANKS, OBAMA.
CNN has an in-depth piece on the Republicans' "Comms College," which they describe as "the GOP's secret training ground for social media-savvy communications staffers." It's a thorough look at how the party is prepping messengers and banner-wavers in advance of the 2016 midterm media blitz. One bit is particularly entertaining, and that's the rules on attire:
There are also tips on dressing for television (no pocket squares, seersucker or dangly jewelry), and lessons on social media and partisan news sites that give campaigns the power to peddle their messages without the filter of "mainstream" reporters.
Why on Earth deprive a Republican of his pocket squares and seersucker? Look, the GOP just has to get hip, y'all. Foghorn Leghorn isn't doing it anymore:
Reeling from their demographic drubbing among Hispanics, African-Americans and women in 2012, they understood the need to present a fresher face to the American public, an ongoing process. Spicer said he recently met with the executive producer of a network Sunday show who begged him for "new hip conservatives" to feature on the show's roundtable.

Spicer said the committee is obliging, not just to aid the media, but to help campaigns tap into a database of Republican surrogates with ease.
But what about bow ties???
Photo via infinity21/Shutterstock.