Murrysville city councilman Joshua Lorenz, a Republican, recently posted a meme to his Facebook page that tells Hillary voters, "You can vote at home comfortably online!", instructing them to "simply post 'Hillary' with the hashtag #PresidentialElection on your Facebook or Twitter account." Yes, that'll trick 'em.

(There is, obviously, no such thing as voting via hashtag, and Pennsylvania does not offer online voting, which is only an option for some absentee voters and military members.)
Screenshots of Lorenz's post, which he deleted, were originally published on local news site BillyPenn. Lorenz told the Associated Press that the meme was meant as a joke for his Facebook friends, but he took it down because "the person who had questioned it, who I thought was a friend, had apparently misconstrued it." Hm.
"Look at the meme itself, 'You can vote from home comfortably online.' Who could possibly think that?" he said. "It was a joke on my private page, with my friends. It wasn't for public consumption."

In a statement published by the Pittsburgh Tribune-Review, Gov. Tom Wolfe's spokesman Jeffrey Sheridan warned that "any attempts to disrupt the electoral process should be investigated and prosecuted."
"Gov. Wolf believes discouraging anyone from having their vote legitimately counted – whether through intimidation, suppression or deception – is absolutely wrong and unacceptable," Sheridan said in a statement sent to the Trib.
G/O Media may get a commission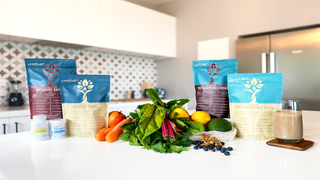 Lorenz told the Trib that the circulated screenshot failed to capture his full comments, saying that he was "poking fun at everybody" and that he also wrote, "Typing a candidate's name on Facebook will have the same effect on the election as if you write a candidate's name on a napkin, put it into a bottle, cork it and throw it into the Mon River." He told BillyPenn that while "virtually everybody understood it was a joke"—did they?—he clarified under the Facebook post that the only way to vote is via the polls or absentee ballot.
It's illegal in Pennsylvania for elected officials to knowingly share false information about elections.
Maybe this guy really was taken out of context (maybe), or maybe he's covering his ass. Either way, perhaps the lesson is... that memes spreading election misinformation are extremely dangerous? And elected officials should never, ever share them? Ever?