"I'd die to protect another human life," Lila Rose tells me over chicken tenders and french fries. "I'm all in for this cause. Let me do whatever I can do, God, like, use me in whatever way."
I'm a little taken aback because this is the first fanatical statement I've heard from Rose since I hopped into her Hyundai an hour before. I was prepared for extremism, given that Rose, the 24-year-old founder and CEO of Live Action, a "new media movement for life," is infamous for orchestrating hidden camera sting operations into Planned Parenthood clinics across the country and once said she thought abortions should be performed in public so "we might hear angels singing as we ponder the glory of conception." But the most controversial information I've gotten out of Rose so far is that she's a "one glass of wine" kind of girl who loves yoga and U2 and does her rosary on the elliptical every morning. She's also the type of girl whose idols are martyrs: Jesus Christ ("It's hard to beat him. You can't."), his mother ("The most amazing woman of all time!") and Joan of Arc come up repeatedly during our conversation, which is the first in-person interview she's granted to a non-televised, left-leaning outlet.
Alas, when I press Rose on her apparent eagerness to die in the name of unborn children, she backpedals smoothly in her consistently sticky-sweet voice, adding a bashful shrug for emphasis. "It's kind of that radical self gift of yourself," Rose continues, angelic and emphatic even with her mouth full. "Like, okay, whatever you want. What can I do to protect the most lives? I'm like, so blessed, because everything I've gotten to do, I never would have dreamed it would've happened."
Full disclosure: I'm a little jealous of Rose's impossibly glossy hair and the self-assured way she pulls off her navy blue formfitting dress and surprisingly high heels. I feel like I'm back in my freshman year of college, eyeing the sorority girls in my dorm who always made me feel dowdy even though I made fun of them behind their backs. My instincts are correct: Rose was in Alpha Delta Pi during her first few months at UCLA, until she became too busy going undercover as a pregnant teenage victim of statutory rape to attend frat parties. Hannah, a fellow UCLA '10 graduate who remembers Rose as the "really pretty, incredibly nice" girl she met at a religious mixer her freshman year, said Rose ended up joining a Christian group on campus that attracted "wealthier white girls" and that she didn't think about her until a few years later. "My friend was like, 'Remember that beautiful girl? She's doing terrible things to Planned Parenthood.'"
***
Lila Rose, whose very name seems to be made of milk and honey, was homeschooled during most of her childhood in San Jose. When Rose was nine, she happened across the Handbook on Abortion by Dr. and Mrs. J.C. Willke and was so shocked by the images inside that she soon decided abortion was "the greatest human rights injustice of our time" and became "radically committed" to the cause by starting a pro-life club at age 15, officially registering it as a charitable organization called Live Action only three years later. The non-profit, which recorded over $250,000 in grants and donations in 2010, aims to "reveal the truth" behind Planned Parenthood, "the biggest abortion chain in our country." Live Action accomplishes this via heavily edited videos with ominous soundtracks that supporters consider nonpartisan investigative journalism — Americans United for Life President Charmaine Yoest once referred to Rose as an "modern day Upton Sinclair" — and which Planned Parenthood calls "an astoundingly cynical form of political activity."
G/O Media may get a commission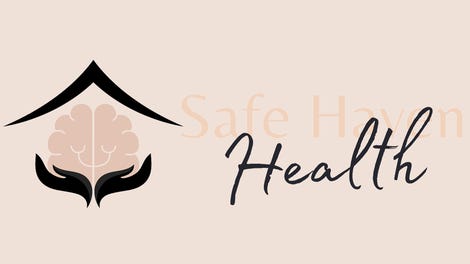 Addiction counseling
Safe Haven Health
It was during her freshman year at UCLA that Rose met James O'Keefe, the conservative activist who would later become infamous for producing videos that effectively destroyed ACORN and forced two top NPR executives to resign. He served as Rose's mentor, helping her start a pro-life magazine (The Advocate, which now has a national circulation of over 200,000) and encouraging her to go undercover with him at Planned Parenthood as a fifteen year old girl with a twenty-three year old boyfriend. They deemed the sting a success when one employee encouraged them to "figure out a birth date that works." (California has mandatory reporting laws for statutory rape.) "Underage girls are being targeted by predators, and Planned Parenthood is busy covering up the evidence," Rose wrote in The Advocate at the time. "How many other rapes has this one clinic covered up?"
There was one little problem: California has strict laws against recording someone without their knowledge. "It was definitely amateur journalism," Rose giggles, as if the blunder was just a matter of teenage hijinks. "We don't investigate in California anymore for a reason." But she says Planned Parenthood's threats to sue actually helped put Live Action in the national media spotlight. The experience, which many consider Rose's breakout moment, convinced Rose that she could reel in large audiences by using multimedia to shed light on more mainstream issues, like sex trafficking or statutory rape, before following up with the all-important pro-life sales pitch.
Live Action proved its ability to inflict real damage on the pro-choice movement in February 2011, when Rose sent actors portraying a pimp and a prostitute seeking abortions for underage sex workers into seven Planned Parenthood clinics in four states. The activists struck gold in New Jersey when one clinic staffer encouraged them to lie to avoid mandatory reporting laws. Although the incident was clearly an anomaly, the (quickly fired) staffer who advised Live Action's actors to "just kind of play along that they're students" to "make it look as legit as possible" helped motivate anti-choice politicians to support laws that would defund Planned Parenthood of all federal taxpayer subsidies. "Every American should be shocked that an employee of the largest recipient of federal funds under Title X has been recorded aiding and abetting underage sex trafficking," Indiana Rep. Mike Pence said in a statement encouraging Congress to move sooner on a bill that would cut taxpayer funding for the organization. "The time to deny any and all funding to Planned Parenthood is now."
But since then, Live Action has lost mainstream momentum. The group's most recent project, "Sex-Selection in America," released on the same day that the Republican-sponsored Prenatal Nondiscrimination Act (PRENDA) failed in the House of Representatives, wasn't very fruitful. Perhaps it's because statistics don't actually indicate that the country has a problem with sex selective abortions. Critics say the public is growing tired of Live Action's antics thanks to fraudulent statistics, falsified "results," and videos that omit footage and re-order conversations to further the group's agenda. (Media Matters has a good breakdown of some of Live Action's lies.) High-level sources familiar with Rose and Live Action who asked to remain anonymous say that the group isn't currently as much a threat to Planned Parenthood as an annoying thorn. "I think Lila Rose over-exaggerates her importance in the world," one said. "And she would never be able to mobilize her base if she wasn't deceptive."
Rose claims she isn't worried that her last investigation didn't have much of an impact on the national consciousness (she believes it did) and says the videos are only edited for clarity. What about the prominent Catholics who have criticized Rose for going against the Church by lying? "I'm completely at peace with the tactic," she insists. "We're not doing this to trick anybody." Of course, that's exactly what Rose and her Live Action cohorts are trying to do — it's just that, for them, the only "truth" that matters usually has little to do with actual facts.
***
Rose may only be an uncomfortable thorn in the pro-choice movement's side, but she has an enormous influence on young conservatives, particularly young girls, many of whom regularly email Rose to ask how they can get involved in the movement before they even have their driver's license. Live Action's Facebook group has over 380,000 "Likes," most of which are from teenagers between 13 and 17 years old. "Lila knows what she believes in, and she knows why, and she was very young when she figured it out," says Kate Bryan, Live Action's 27-year-old communications director. "There's something very inspiring about that."
Very inspiring indeed – and very different from the old, out-of-touch white male politicians who've come to define the pro-life movement. "Young people are fired up because they are the first generation under threat of being legally aborted," Bryan says, who pointed to Susan B. Anthony List, 40 Days for Life, and Personhood USA as examples of groups run by younger pro-lifers. "That's why the pro-life movement has seen so many recent successes; more and more young people are standing up because they believe they're survivors." She believes that in five years, Live Action's movement "will have permeated our society and made abortion unthinkable."
Bryan may be overambitious, but she's not delusional. A 2011 Public Religion Research Institute study found that millennials are "less supportive of legal abortion than their demographic profile would suggest." The age group has "largely positive top of mind associations" with same-sex marriage, but largely negative top of mind associations with abortion. 68 percent said at least some health care professionals in their community should provide legal abortions, but only 46 percent said having an abortion is morally acceptable. Those statistics don't exactly strike fear into a pro-choicer's heart, but they're not cause for celebration, either.
There are also fears that – as evidenced by Live Action's massive number of Facebook fans – young pro-life advocates are markedly more passionate than pro-choice supporters. For them, Rose is an inspiration. "I believe Planned Parenthood will go down in our history books as something that caused mayhem to our country, and Lila will absolutely go down in history, too" said Jennie Stone, a 21-year-old Texan who blogs for Live Action's website and works for And Then There Were None, a pro-life outreach organization founded by former Planned Parenthood director Abby Johnson. "I think our generation will be the one to end abortion. Lila is a catalyst for the movement."
***
Rose's own plans for the immediate future are more low-key; she says she traveled almost 50 percent of the time last year and is overdue for a vacation. Throughout the day, I repeatedly ask her about the pressures that must come with being the perfect poster child for the pro-life movement. What scares her? What makes her crack? Rose never gives me a straight answer. At first I think she's being disingenuous, but then I realize that she actually might not be afraid of anything. No martyr, chosen by God and worth her stake, feels trepidation.
Still, near the end of our time together, I ask her one more time about her biggest fear. Rose pauses for a long 10 seconds. "Spiders?" suggests Bryan, who is also in the room. I give up and ask her if her fearlessness is why she's not afraid to die.
"Well, I hope I would have the courage to, like, take a bullet for someone," Rose clarifies. "You know? Obviously that's easier said than done and I've never been in that position. But that's my hope. You know?"