We have in the past questioned the coherence of celebrity attorney Gloria Allred's political philosophy. But let no one doubt that she really, really means what she says and sees her work as profoundly feminist, whatever form that message takes.
Allred was featured yesterday in a New York Times story that's bizarrely fluffy even by Sunday Styles standards — careening between the first, second, and third person voices, full of the sorts of descriptions of bodies, clothes, and homes you might find in a glossy giveaway magazine. Allred is representing "a beautiful, somber brunette," her daughter is "attractive, fit, vegan," and her house in Malibu is "one of those spaces that, when you step inside, makes you feel as if you are floating on the ocean, which in fact can be seen out every window." She herself has hair that is "neatly streaked and coiffed, her skin impressively youthful and her makeup careful and judicious. She is small and trim, though she does hardly any exercise." Maybe Allred has some diet tips!
Amid all this is some debate about whether Allred is a "feminist avenging crusader or a deluxe ambulance chaser catching a ride on the latest tabloid scandal." Here's a rundown of the evidence:
[Allred has represented] one of Tiger Woods's alleged mistresses, Veronica Siwik-Daniels, just as in earlier days she had famously sat alongside Amber Frey, the former girlfriend of the convicted murderer Scott Peterson; the families of Nicole Brown Simpson and Ronald L. Goldman; the aggrieved ex-girlfriends of Charlie Sheen, Shaquille O'Neal and Dodi Fayed; an aspiring singer named January Gessert, attempting to make it clear that she played no part in the breakup of Kim Kardashian and Reggie Bush; Mr. Woods's kindergarten teacher, Maureen Decker, repudiating an often-repeated tale that Mr. Woods was the victim of racial epithets as a young child; and a host of women whose faces loop through TMZ.com, Us Weekly and People.

But the overwhelming majority of cases handled by her 10-lawyer office, Allred, Maroko & Goldberg, involve workplace discrimination and wrongful termination, and Ms. Allred has handled many heart-wrenching cases that don't make the tabloids.
Chelsea Handler is the chief antagonist in the piece, though as her recent sketch (seen above) shows, she's hardly a feminist-friendly representative of any concerns about Allred's strategies, what with directing her insults at Allred's own perceived desirability and the "sluttiness" of her clients. She was more measured on her blog: "I understand Gloria Allred is an attorney, but if all she's concerned about is women who are wronged, there are plenty of women with regular jobs in the Midwest that nobody has ever heard of who have been cheated on by their husbands."
The best articulation of Allred's personal philosophy comes at the end:
"The concept of fairness is always culturally defined," she said. "Even here, where we think we are such an advanced nation, people advise women to grin and bear harassment in the workplace. I say, 'Do complain.' It's only going to get worse. We have rights so that we don't have to go like beggars with cups in our hands asking for mercy. We have to be heard in the court of public opinion as well as in the actual courts. Silence is the enemy."
G/O Media may get a commission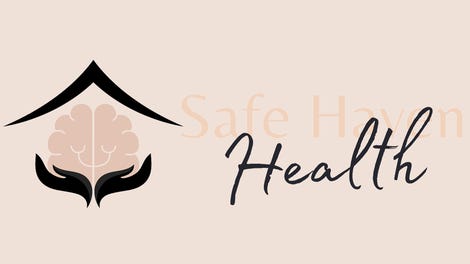 Addiction counseling
Safe Haven Health
Clearly, that's true whether she's being heard in the courtroom, the press conference, or the equivalent of the ladies' pages.
The Avenger [NYT]
Earlier: The Twisted Feminism Of Gloria Allred