Tomi Lahren was suspended from her job hosting a conservative talk show on The Blaze after making pro-choice comments during an appearance on The View. She filed a wrongful termination lawsuit against the show, though she was still being paid under her contract's "pay or play" clause. On Monday, Glenn Beck and The Blaze filed papers against Lahren for violating her contract.
CNN reports that in Beck's counterclaim he alleges that Lahren's "employment agreement with The Blaze remains in full force and effect" and that despite her accusations of being silenced, she still has access to her social media accounts associated with her position. She is, however, required to abide by a non-disclosure agreement, according to The Washington Post, meaning she cannot "disparage, criticize, ridicule or make any negative comments about The Blaze, Beck or any of his employees or family members." That may be what's limiting her social media use, since what else would she have to talk about at this point?
The counterclaim goes on to say that Lahren's comments on The View were just the last in a series of issues with her that led to her suspension, and the company had already decided not renew her contract when it ended in September 2017:
"The Blaze has had employment issues with Lahren for well over a year," and that as a result of those issues the company had not intended to extend her contract after it expires in September.

Those "issues," according to the claim, included mistreatment of the crew on her show, on-air language that bordered "on profanity," a propensity for conflict with other media personalities at The Blaze and purported ignorance in her analysis.
Dallas News reports that Lahren's attorney's also filed papers on Monday demanding she be freed from her contract and be allowed to say whatever she wants about Glenn Beck and The Blaze "which should be exposed for what it is." They also claim she never signed a nondisclosure agreement and reiterated the charge that Beck is keeping her from posting to Facebook in an attempt to damage her relevance as a political commentator. She has also alleged that the whole drama was a public smear campaign orchestrated by Beck, in order to "inflate Beck's profile, from what has become a mediocre following, all at [Lahren's] expense."
A Dallas County judge temporarily ruled that Lahren should have unrestricted access to the page, but both parties have been barred from speaking negatively about one another in public. A hearing with witnesses has been set for two weeks from now. Meanwhile, Tammy still has Twitter:
G/O Media may get a commission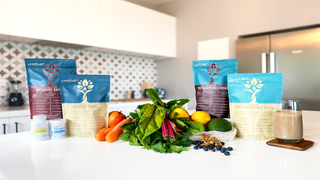 Though so does everyone else.