We talked Tina, let's talk Gisele: The Amazonian uber-model graces the cover of the new Vogue and, as one might expect from a magazine profiling one of its favorite mannequins, the interview caresses this "slight, fine-boned woman" with kid gloves.
As we've noted before, Vogue's writing defies parody. As such, perhaps the best way to treat the piece — written by the normally fantastic Joan Juliet Buck (who may be a victim of an editorial lobotomy) — is to highlight the choicest tidbits, and let them speak for themselves.
"[Gisele] seems as ethereal as Audrey Hepburn when she was Rima the bird girl in Green Mansions, as expressive as Julia Roberts in mid-grin, as unearthly as a Na'vi."


"Benjamin was born at home, in warm water in a deep bathtub that overlooks the Charles River. 'I wanted to experience the transformation,' says Gisele. A midwife friend of hers came in from Brazil as did her mother; her husband was there too. Gisele meditated through the birth.


"She's regained her figure, apparently instantly and with no more exercise than some yoga on a mat in the living room. 'I think it's muscle memory,' she says."


"'I'm really a Bostonian now,' she says, with all the sober, studious implications of that move: 'I get to work on all my projects and have time to immerse myself in all the things I'm so passionate about.'"


"Gisele has not left the apartment for six weeks. 'Too cold,' she says, pointing her chin at the winter rain beyond the window.


"'Who was the woman you saw in the mirror?' I ask.
'For the first time, I think I actually saw me — the inside — instead of the persona.'"


"Some years ago, when she felt that her life was nothing more than 'get up, take pictures, go to sleep, get up, take pictures,' she took off six months. She also logged on to Amazon.com and typed in SPIRITUAL BOOKS […]"


"'I had my yoga teacher come up from New York to teach [girls from a shelter] yoga. I wanted to share something, but I ended up realizing that you cannot save anybody.'"


"There's a noise in the front hall. 'It's my hubbeeeeeee!' says Gisele."
Said husband then gives Buck a ride home (which might explain the swooning?). By the way, Tom would really appreciate if you'd turn off your lights for an hour day.
G/O Media may get a commission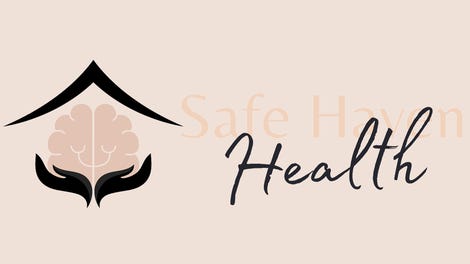 Addiction counseling
Safe Haven Health
Gisele Bundchen Talks to Vogue's Joan Juliet Buck On Having a Baby, Tom Brady, and Sejaa [Vogue]