He was boy. She was a girl who knew the password to his email. Can I make it anymore obvious?

Eric Abramovitz was one of the best clarinet players in Canada, according to the Montreal Gazette. Abramovitz, who has won awards and was a featured solo artist in two symphony orchestras, was applying for a two-year scholarship at the Colburn Conservatory of Music in Los Angeles—about $50,000 a year—to study with Yehuda Gilad, an acclaimed clarinet teacher who only takes two students a year. "To be chosen is virtually a guarantee of a high-paying symphony career directly out of college," the Gazette reports.
Abramovitz was so freakin' good that he WAS one of the two students selected, but he never saw his acceptance email. (What happened to acceptance letters, sent by way of the good old-fashioned post?) His girlfriend Jennifer Lee had logged into his email, saw the message from Gilad, and deleted it because she didn't want him to move. She then pretended to be her boyfriend and wrote back to the conservatory to say he would not be attending because he would be "elsewhere."
ELSEWHERE!
What follows next is unfortunate and heart-wrenching, ripe for a Netflix original series, and at just one or two points, a little bit funny. Lee sent Abramovitz a fake rejection letter from a fake GMAIL account: giladyehuda09@gmail.com. (Was giladyehuda@gmail.com taken?? Hmm, I WONDER WHY!)
G/O Media may get a commission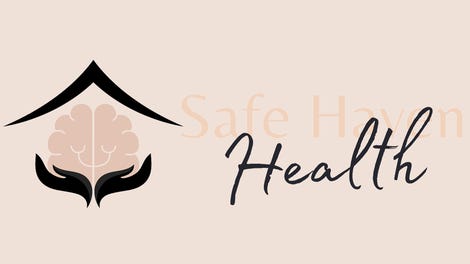 Addiction counseling
Safe Haven Health
This would eventually be her undoing because years later, once Abramovitz and Gilad caught on and discovered the impostor email, Abramovitz was able to easily log on to it with one of Lee's passwords (SIGH), and then saw that her phone number and email were listed as a back-up contact info (LOUD SIGH). "We felt like Sherlock Holmes," said Abramovitz, who ended up studying part-time under Gilad at University of Southern California, after first graduating from McGill University, and once confronted his mentor with "Why did you reject me???" (Additional question marks mine.)
This issue could clearly only be worked out in court. Abramovitz sued Lee for $300,000 and won. The judge tacked on an extra $50,000 for "her despicable interference in Mr. Abramovitz's career."
In yet another twist, there's no way to know if Abramovitz will ever see any of that money, because "he does not know where [Lee] is and she has blocked him on social media."
THIS AND MORE ON THE NEXT SEASON OF THE GRIFTER. (Credits roll.)