A woman in charge of helping the Girl Scouts organization manage money has stolen a non-Thin Mint from her employer, and now she's Do-Si-Do'd her way into trouble with the law.
New York's NBC affiliate reports that the woman, 35 year old Yasmin Hooey, had served as the director of finance for the Girl Scout Council of Greater New York. In 2008, she began skimming enough money from the organization to make your head Cinna-Spin, writing a total of 65 checks from the organization to herself using the director's forged signature. She also fraudulently authorized nine wire transfers from the Girl Scouts' account into her personal checking account without so much as a Thank U Berry Munch.
And that's when the real jamboree began.
Hooey used the ill-gotten funds to fill her own life with all things fancy, including a $13,000 diamond ring, cosmetic laser procedures, cruises, and nearly 20 grand in spending at restaurants and bars. But not all of her expenditures reflected an attempt to Tagalong with the rich and famous; she also used the money to pay for groceries, a gym membership, and train tickets.
Officials suspected that Samoanthing was amiss when they discovered she hadn't filed her state income taxes in 2008 and 2009. But her tax Trefoils don't end there. In 2010, she omitted reporting the $142,077 she had stolen from the organization as personal income.
With Hooey's reputation essentially Lemon Chalet Cremed, Manhattan District Attorney Cyrus Vance promised to aggressively pursue charges of grand larceny, forgery, criminal possession of a forged instrument, falsifying business records, and criminal tax fraud. "The defendant's charged crimes not only violated the trust of the Girl Scout organization, but the trust of the girls that the organization serves," he said.
G/O Media may get a commission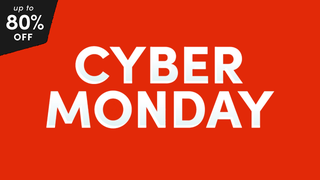 up to 80% off
Wayfair - Cyber Monday
Of course, Hooey will probably go to jail. But perhaps a better punishment for her would be to require her to use her developing entrepreneurial skills to make the organization whole. She'll just about break even once she's sold 77,897 boxes of cookies.
Girl Scout Money Manager Stole 300K: Prosecutors [NBCNewYork]