When Tina Anderson was raped in 1997, her church forced her to apologize for getting pregnant. Then, police say, she was taken out of state, preventing any investigation until now.
Anderson, who specifically asked that her name be used, came forward this February after making contact with a victims group. According to the Concord Monitor's Trent Spiner, she alleges that Ernest Willis, a fellow member of Trinity Baptist Church in Concord, New Hampshire (not pictured), raped her twice in 1997, when she was 15. When she became pregnant, Anderson told Pastor Chuck Phelps, who subjected her to "church discipline," forcing her to go before the entire congregation and confess her "sins." Anderson told police,
Pastor Phelps then said that (Willis) may have been 99 percent responsible, but I needed to confess my 1 percent guilt in the situation. He told me that I should be happy that I didn't live in Old Testament times because I would have been stoned.
According to the AP, the church and her family then sent her to live in Colorado, where she put up her baby for adoption. Phelps apparently did contact police about Anderson's rape, but the police say her move made the case impossible to investigate. Says Lt. Keith Mitchell, "Without a victim, it makes it very difficult to have a case." Phelps, however, claims the police ignored the rape — he says, "I never once got a call from the Concord police. ... They simply didn't do anything. This is unconscionable, what's happening to the Church here and to my reputation."
Given the way rape cases are all too often handled, it's possible that neither Anderson's church nor her local police department did enough to help her. But if he publicly humiliated her, Pastor Phelps appears to have actively added to her pain — and provided a disturbing demonstration of victim-blaming taken to extremes. The idea that rape victims bear some responsibility for their rapes — and that it's important, in the aftermath of the crime, to publicly assign them blame — is a major factor keeping women like Anderson from coming forward, and keeping rapists safe from prosecution. While no woman should be forced to emulate her, Anderson's decision to use her real name is powerful. She's rejecting the "1% guilt" placed on her years ago, and standing before the whole country with the opposite message: her church owes her an apology.
G/O Media may get a commission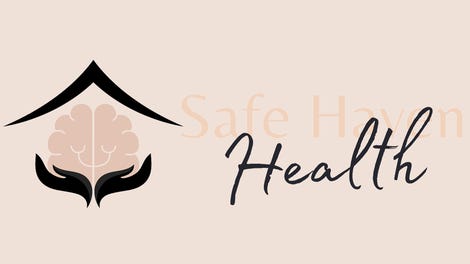 Addiction counseling
Safe Haven Health
Image via KwongChan/Shutterstock.com.
Police: Girl Raped, Then Relocated [Concord Monitor]
Ex-Pastor Says Police Failed In Old NH Rape Case [AP, via Yahoo News]