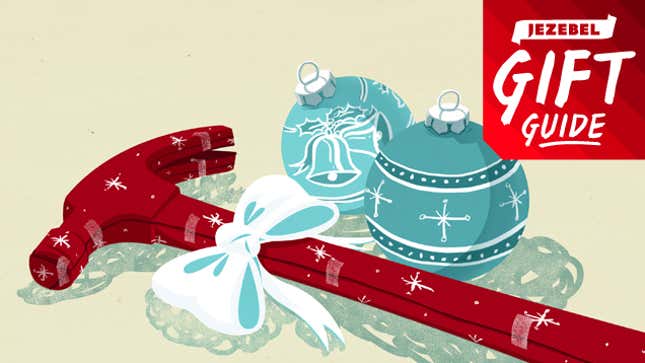 Misandry: so hot right now. But man-hatery is also timeless and classic: chic as an elegant chignon bun, tough as a steel-toe boot. Think, if you will, of a stunning black dress, but with a highly venomous snake coiled around the waist, trained to sink its fangs into the neck of any motherfucker who steps to you. Gifts for the dedicated man-hater need to be sophisticated, dangerous, and smart. Let's proceed:
---
Poison vial jewelry
Purely for its metaphorical value. Yeah. A metaphor. Think of this subtle little gold number, or this lovely skull cameo ring. Etsy will be your best bet here, with options running the gamut from sweet Victorian propriety to metal as fuck.
---
Shulamith Firestone's The Dialectic of Sex: The Case for Feminist Revolution
The obvious book recommendation here would be the SCUM Manifesto, but that thing hasn't aged well. (Lots of transphobia, lots of ranting about the sexism behind hippies and communes. Historically interesting, but not exactly crucial for the modern man-hater. Also impossible to read without considering Valerie Solanas' descent into untreated mental illness and Warhol-shooting).
And anyway, man-hating is not about hating individual men, some of whom are... fine. It's about the need for fundamental structural and societal change. In Dialectic of Sex, Firestone mounts a sharply reasoned case for revolution over reform, and unlike a lot of second-generation white feminists, she does it without ignoring issues of race and class. And Dialectic looks badass lying out on the coffee table, where it'll terrify all the right people.
---
L7, Bricks are Heavy
Sometimes it's necessary to mosh away one's pain, frustration, and seething rage at either men or The Man, or, on a particularly shitty day, both at once. If your intended gift recipient hasn't been inducted into the glorious cult of feminist thrash, let L7 show them the light:
L7 frontwoman Donita Sparks is also responsible for one of the finest, foulest moments in modern misandry: when jackasses at the Reading Festival wouldn't stop throwing mud at the band, she whipped out her tampon and hurled it into the crowd, possibly while yelling "Eat this, fuckers!" Bonus tip: You could package a CD with a pair of sweet little bloody tampon earrings.
---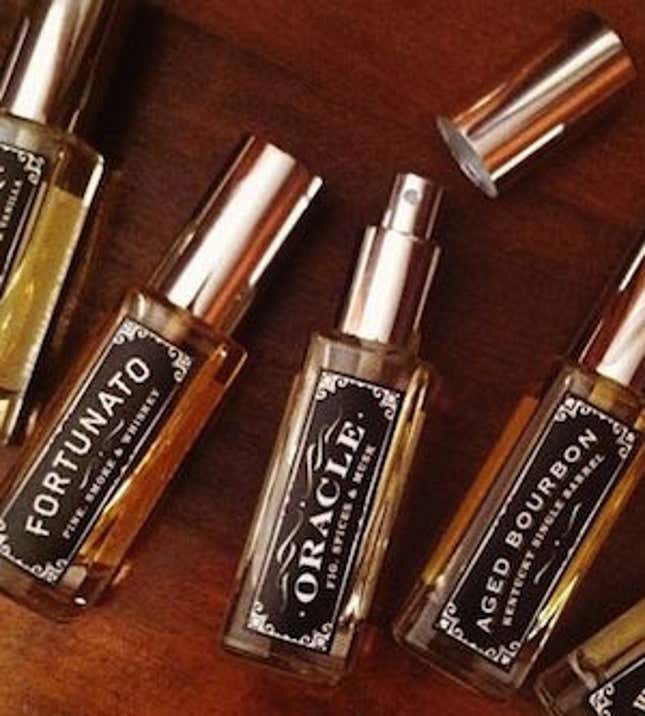 Perfumes in a non-traditional scent
Sometimes you don't want to smell like a goddamn lily of the valley: you want to smell strange and sharp and not to be fucked with.
Try scenting your man-hater with Madame Scodioli's perfumes or bath soaps. Find her on Etsy; you can even pick out three little samples of solid perfumes. (Around here, we like to smell of fire and iron ore and the fast-drying blood of our vanquished enemies, but the Smoke and Mirrors or Cloven scents are also very nice.)
---
Self-defense kitty cat keychain
The self-defense cat is an appropriate gift for lots of people: your teenage niece who's just gotten her first set of car keys, your roommate who works a night shift and walks to the subway late at night, your friend who can't seem to stop carrying brass knuckles around even though they're both unwieldy and illegal in many states. The kitty's eye sockets are where you fit your index and middle fingers. Jab those ears towards the throat or eyeballs of someone who's trying to do you harm.
Although there are lots of versions, the HAMIST ones have especially nice details: the cat is baring his little teeth to reveal tiny fangs. (Of course, you'll completely ruin the keychain if you have to jab it into somebody's neck, but that can't be avoided.)
---
Noir eyeliner
The makeup-wearing misandrist needs bulletproof eyeliner, the kind that won't budge even in the face of tears, sweat or harsh interrogation lights. Noir specializes solely in black cosmetics, and their eyeliner is, without exaggeration, perfect. (So much so that it's garnered over 10,000 breathless reviews on Birchbox.) The formula is smooth and the staying power is unbelievable. If your friend usually gets some $5 drugstore kohl knockoff, help them upgrade. And buy a second one for yourself.
---
Rebecca Solnit's Men Explain Things to Me
A book of essays, anchored by Solnit's insta-classic rumination on why men so enthusiastically and persistently talk down to women. Why do they do that? (Pauses, heads over to Twitter so a chorus of men can fulminate about how unfair this list is, nobody's talking down to you, stop exaggerating, are you saying women should hurt men, joking about poison is over the line, let me tell you what the real problem is, it's blocking me on Twitter, that is silencing, aren't You People against that?)
Anyway, we're sure Solnit's book won't have any practical application in your man-hater's life, but, you know, just in case.
---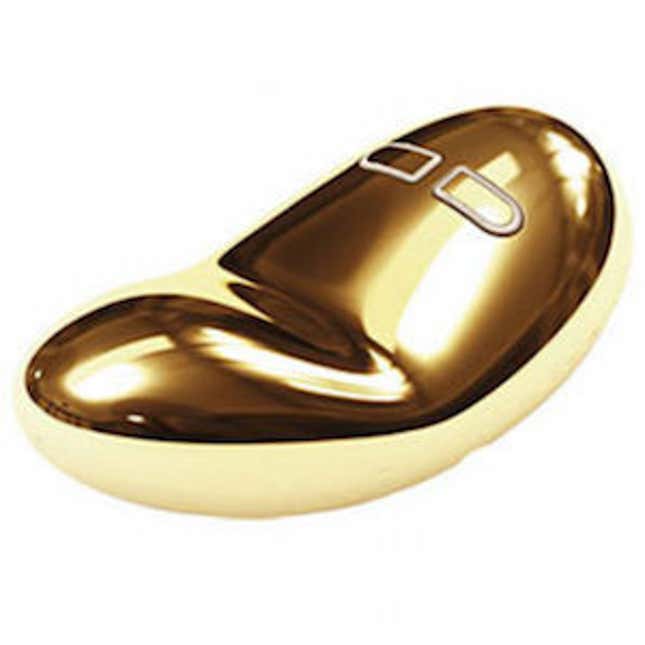 An extremely upscale sex toy
In the end, man-hatery should only occur in the context of radical self-love. Consider one of Babeland's luxury vibrators. For a friend you really, really like, you could go with this Lelo Yva gold-plated vibe, which starts—starts!—at $2,890. Or, for a slightly lower-end option (comparatively), there's the Jimmy Jane Form 2 Luxury Edition, which looks like the sex toy Cat Woman would use, or a piece of extremely high-concept modern art. Because the holistic man-hating person loves themselves inside and out. Thoroughly.
---
That's a start. And what will you man-haters be buying for yourselves this Christmas?
Illustration by Tara Jacoby.