So you've just started dating (boning) a new person and you're not sure where it's going and no one seems super invested but at the same time you're not complete jerks who would pretend the holidays aren't happening just to prove who is being chiller. Here's what to get each other!
This notebook
Negging at Christmastime. Play on, player. (Barneys, $60)
---
An Audible.com subscription
G/O Media may get a commission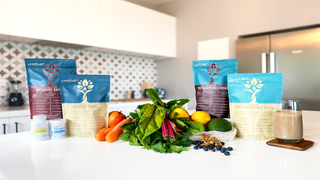 This gift is more of a test than a gift. In the card, suggest a few awesome books and if, in a few weeks, they haven't brought up anything about them, dump their ass. Who doesn't have time to LISTEN to a BOOK? (Audible.com, starting at $45)
---
Olive Garden gift certificate (or whatever YOUR fave restaurant is, I'm not here to judge)
Look, you just started seeing this person. They could turn out to suck or they could dump you for your best friend in a matter of days. Get some breadsticks out of the deal while you still can. (Price and location vary)
---
Condom Variety Pack, along with a nice card
Nothing says DTF like a bunch of condoms. Literally nothing. (Amazon, $7.47)
---
Whichever nude Egon Schiele print looks the most like you
Ever notice how every hot person claims to love Egon Schiele? What is up with that? (Painting and Frame, starting at $19.90)
---
A Cute Bike Repair Kit
Where my codependents at? Where my adult children of alcoholics? Where my caretakers who just want to be sure you're okay and safe and prepared for anything? (Pendleton, $16.99)
---
New The Weeknd, FKA Twigs & Miguel records (for having the sex to)
For this one you're gonna need your own condoms on hand. Don't forget. (The Weeknd Vinyl from Amazon, $39.98)
---
A Frank Lloyd Wright Jigsaw Puzzle
A couple that puzzles together, nuzzles together. Just made that up. Someone print the t-shirts. (Amazon, $29.99)
---
Contact the author at jane.marie@jezebel.com.