Your favorite budding feminist's name will go down in HERtory if you buy her these awesome gifts, we swear! At the very least, she'll never say she's "not a feminist, but..." again.
Field Trip.
How about a visit to the Women's Rights National Historical Park in Seneca Falls, NY? LaComtesse highly recommends it: "Honestly, this is what pushed teenage LaComtesse into actually identifying as a feminist."
Free! [nps.gov]
Buffy the Vampire Slayer Box Set.
Looking for a funny, resourceful, brave and all-around kick-ass female protagonist for your budding feminist? Look no further.
$168 for the complete series [Amazon]
G/O Media may get a commission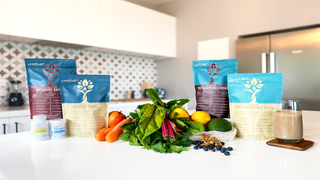 Feminist Card Games.
"Buffalo" is a card game that asks you to "name-drop faster than your friends" to win. How is that feminist? Well, it was developed as part of a National Science Foundation (NSF) funded project called "Transforming Science, Technology, Engineering, and Math (STEM) For Women and Girls: Reworking Stereotypes & Bias." Soon your recipient will be able to name more impressive ladies than you can.
$19 [Tilt Factor]
Gift Certificate for Martial Arts Lessons.
Rhetoric8d wrote, "I know something I would have loved as a young student - a gift certificate for martial arts lessons! I was traveling alone for school in those days and wasn't very street-smart. I always felt I would have had much greater confidence and felt less vulnerable if I knew a bit of judo or something but always balked at the prices on my student budget."
Feminist Rulers.
Rich Frog makes rulers with famous women on them: in sports, art, music, etc. They're super cheap, so buy her a bunch! (P.S. Don't you always wish you had a ruler handy? I do. And I never do! Someone buy me a Rich Frog ruler, please?)
$1.95 [Eco Mom]
Full Frontal Feminism.
I've lost count of the number of people who've told me that Jessica Valenti's Full Frontal Feminism: A Young Woman's Guide to Why Feminism Matters "opened their eyes," as cliche as it sounds. The Purity Myth is also a fantastic Valenti choice.
$11 [Amazon]
Feminist YA.
Here are clareapparent's recs:
There is some really fantastic YA being produced by feminist writers, where the MCs have agency and the plots have romance but don't revolve around it. There are a lot of options depending on taste, but I recommend:

Across the Universe by Beth Revis (Wall-E meets The Giver meets a murder mystery... in space)
Divergent by Veronica Roth (Harry Potterish but w/o magic & with lots more violence & ass-kicking)
Cinder by Marissa Meyer (futuristic steampunk cyborg Cinderella with a plague & killer moon colony!)
Adaptation by Melinda Lo (X-File-y sci-fi w/ a bisexual MC)
Beauty Queens by Libba Bray (beauty queen satire meets Lost with racial diversity & lesbian/bisexual/trans characters who actually have romantic storylines and agency.)
Rookie Yearbook One.
Man, do I wish Rookie was around when I was in high school. For the olds: Rookie, Tavi Gevinson's online magazine, is like a more genuine (and glittery) version of Sassy. For the youngs: needs no introduction.
$16 [Amazon]
Madame Curie T-Shirt.
Ivriniel recommends a Madame Curie T-shirt. Yes, please!
$21 [ThinkGeek]
Image via Kzenon/mangostock/Shutterstock.