Did you see Ghostbusters this weekend? Or was it just everyone I've ever met and also their mothers and their children?
If my Facebook feed full of opinions on the film is any indication, Ghostbusters should have made all the money this weekend. The Hollywood Reporter is suggesting that their actual take of $45 million is disappointing, calling it "a lukewarm start considering the movie's sizeable budget."
In a post on Friday, Variety reported that initial projections for the movie from the studio were in the $38 to $40 million range, and a Thursday preview night earning of $3.5 million indicated that the numbers would look even better. And they do. Not sure what's so disappointing about that—and Sony execs seem excited, too:
"We're ecstatic with this opening. We have successfully restarted an important brand," said Sony's worldwide marketing and distribution president Josh Greenstein, adding that it's especially a win considering the controversy surrounding the film. "We have lots of room to run in the coming weeks as the big comedy in the marketplace."
The budget for the film came out $144 million, which means that if we want the franchise to continue, they'll definitely need a continued strong showing. International release has totaled $19.1 million, and Ghostbusters was the number one film in the U.K. and Australia this weekend. The movie had the best opening for a live-action comedy since Pitch Perfect 2, which came out to $69.2 million in 2015. That film, however, cost considerably less to make.
As usual, animated films where animals get up to shenanigans continue to dominate. The Secret Life of Pets brought in brought in $50.6 million during its second weekend in theaters, which is utterly absurd. We all know that the secret life of pets is that they stand on the kitchen counter while you're out of the room. End of movie.
G/O Media may get a commission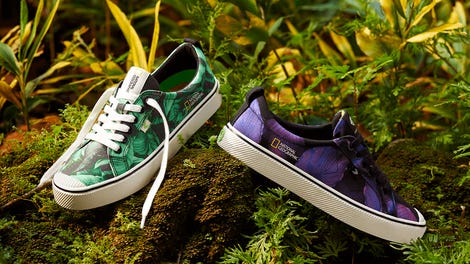 New New New
Cariuma + National Geographic
---
Image via Sony.