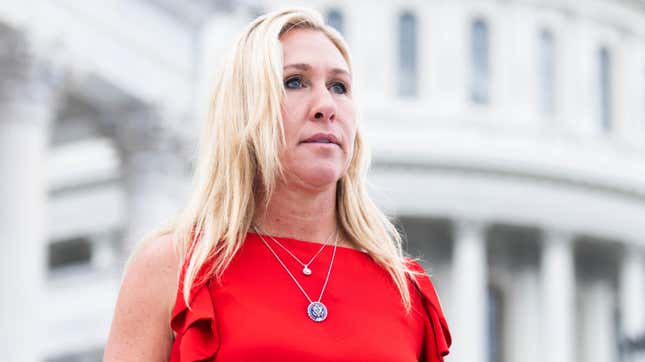 Rep. Marjorie Taylor Greene (R-Ga.) has no place in Congress. Days after a mass shooting that killed at least six outside of Chicago, Greene suggested the shooting was used to keep Republicans in line.
During a broadcast of her fledgling podcast/Facebook Live, mtg LIVE, on Tuesday, Greene tried to spin a conspiracy theory around the fact that there were mass shootings on July 4, but none in June, aka Pride Month. This is absolutely not true—cops literally stopped 31 men from starting a riot at an Idaho Pride celebration—but the woman being paid to represent Georgia has never cared about the truth.
Let's walk through all the reasons this conspiracy-toting clown needs to be thrown out of office.