It's hard for one small aspect of a production as massive and complex as Hereditary to stand out. And yet, in between the doll houses and occult signage, and decapitation, and desecrated graves, and *takes a deep breath* ant swarms, and mutilated birds, and creepy old ladies on screen, Toni Collette's cute wardrobe stole the scene!

Yes, Collete's performance as grieving mother Annie Graham, whose family begins to fall apart due to an unknowable evil, is spectacular. But so are all the breathable linen ensembles she wears while running around her house (no shoes allowed!) and working on her disturbing miniatures.
Annie's minimalist wardrobe was designed by costume designer Olga Mill, who has worked on productions like First Reformed, Beach Rats, and The Get Down to name a few. Here are some ideas on how to get the look, but just make sure you're okay with getting blood on all this.
I want to call this a duster coat, but it seems a bit sturdier than your average duster. Either way, it needs to hold up to some wear and tear and paint thinner.

G/O Media may get a commission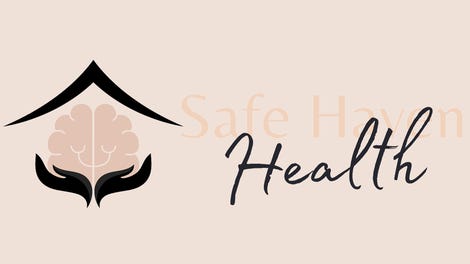 Addiction counseling
Safe Haven Health
You probably could have seen this recommendation coming like a telephone pole to the head, but Eileen Fisher definitely feels like an Annie favorite. While not quite a duster coat, this linen "shirt" jacket ($143) and wide leg linen pants ($124) screams "I'M A MINIATURIST ON DEADLINE!!!" I'd also recommend these wide leg linen pants from J. Crew ($89) and these from Uniqlo in beige ($29).
I'll also offer up some of these variations on the jacket, from left to right: a crepe duster from Boohoo ($21), a linen trench from Need Supply ($360), a mackintosh jacket from UO ($150). And don't forget to pair it all with some Hunter ankle boots ($102).

I'm not sure if this is a robe or a shirt or a jacket. If you want to go the robe route, this linen bathrobe from H&M ($49) ain't too shabby and comes in the perfect shade: "Dusky Blue." Also, seriously, just wear it out in the day as clothing, who cares! Don't lose your head over this.
These two jackets, an ASOS denim ($72) and the other in an indigo linen from J.Jill ($99), are a little darker than the look above that she wears in the film but both feel in line with her overall ~* aesthetic *~. And still, while not the right shade of blue, I'd also suggest buying this Everlane shirt dress ($78) and wearing it open/unbuttoned.

The "YOU NEVER ADMIT TO ANYTHING!" blazer. This one's hard because you don't want it to be too structured and Annie's, I believe, has no lapel. These two striped blazers from Old Navy on the left and right, ($36, $68) won't break the bank. And this pricier Anthropologie blazer in the middle ($148), while a bit preppy, also works perfectly.
Just a nice little outfit for when you want some peace and quiet in your ghost-inhabited workroom! This brown linen shirt from Urban Outfitters ($59) seems like something I wouldn't mind roughing up with a little paint. Or, you could go the menswear route and size up this Wrangler twill shirt in chocolate brown from Macy's ($27.)
Have fun with your new look! Be careful around an open flame.

This post has been edited to credit Hereditary costume designer Olga Mill.