The Mix by Hearst is a newish "contributor network," a way for freelance writers to break into the many wonderful websites that make up the Hearst Corporation, among them ELLE.com, Cosmopolitan.com, TownandCountryMag.com, Seventeen.com, and MarieClaire.com. Contributors are paid $100 per post, according to someone who's submitted pieces there, plus a bonus if they go viral.
There's an interesting twist, however, to the way The Mix works: every day, contributors are given a list of headlines, and asked to write stories to match them. If a contributor's story is selected, she makes that $100; most everyone else who submitted a story under the same headline gets zip. They are, however, free to pitch those stories elsewhere, and according to the Mix's informational website, more than one piece from the same headline prompt can be published in different places:
"We'll publish the submissions that best fit our sites. When you submit a story, you are not claiming that assignment. We will have multiple submissions for each assignment and will publish all of those that best match our editorial needs."
The headlines themselves are reminiscent of xoJane's It Happened to Me series (Fun fact and full disclosure: I wrote one in 2013), or possibly a really bonkers episode of MTV's True Life. They're a catalogue of various relationship woes, medical mishaps, and family tragedies, interspersed with the occasional piece about fun decorating ideas.
We've collected close to 100 headines for Mix pieces, which are below. Together, they're an interesting glimpse into what Hearst thinks women want to read about—the vast majority of the pieces are directed at a female audience—as well as the kind of intensely personal subjects young writers are encouraged to discuss, for the princely sum of 100 bucks.
G/O Media may get a commission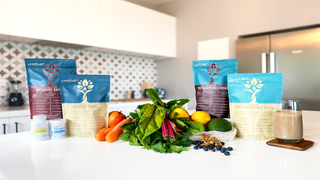 Another fun thing to do is to pretend that all these pieces are written by the same woman, who's just having a terrible time.
Recent Mix Headlines:
We Repurposed Our Child's Room After She Left For College
I Was/Am A Serial Cheater
I'm Jealous Of The Relationship My Children Have With Their Other Parent
I Cut Friends Out Of My Life
How To Be A Good Dad After A Divorce
I'm A Stay-At-Home Dad
I Was Stalked

How My Serious Illness Changed My Sex Life

Things You Should Never Say To A Rape Victim

Hypnosis Changed My Life

I Didn't Immediately Love My Baby

I Hated Being A Stay-At-Home Mom

I Made A Huge Mistake On Social Media

I Went From Popular To Outcast (Or Vice Versa)

I Refuse To Feel Bad For Hiring A Nanny
I Hate When People Do This Annoying Thing

I've Stopped Wearing A Bra

I Started College When I Was Very Young

My Spouse And I Disagree About Religion

I Regret My Plastic Surgery

I Raised My Siblings

We Went To Couple's Therapy

Ways My Relationship With My Kids Changed After My Divorce

I'm Heavier And Happier Than I've Ever Been

How We Made Our New House A Home

I Proved My Parents Wrong

I Became Less Religious As An Adult

I Was Homeschooled

I Live With A Speech Impediment

I Put My Parents In A Nursing Home

I Have A Skin Disorder

I Didn't Know I Was Pregnant Until...

I Was A Young Widow/Widower

I Met My Spouse In A Scandalous Way

How I Fell In Love With Growing Older

I Have Misophonia

I'm Too Obsessed With My Pets

I'm Addicted To Clutter

I Sweat More Than Normal

I Regret My Plastic Surgery

I Was A Bully

I Let My Husband Make All Of Our Major Decisions

I Regret How Much Money I Spent On My Wedding

A Member Of My Family Went To Prison

Ways You're Killing Your Sex Life

How To Be A Good Dad After A Divorce

I'm A Helicopter Mom

I Froze My Eggs

I Wish I Could Be A Stay-At-Home Mom

Things I Would Do If I Didn't Have Kids

My Partner And I Enjoy Porn Together

I Spy On My Child

I Hate Being A Stay-At-Home Mom

Why I Refuse To Feel Shame For Bottle Feeding

Our Perfect Marriage Isn't Real

I Was Homeless

Living With Lyme Disease

I Have No Interest In Sex

My Spouse And I Grew Up In Very Different Economic Situations

I Constantly Fight With My Spouse

Why I Still Smoke Cigarettes

I Dropped Out Of School

I Was A Shoplifter

Ways We Send Mixed Messages In Relationships

Things Not To Say To The Parent Of A Special Needs Child

I Struggle To Enjoy Sex

I Failed Out Of College

I Converted After 40

I Refuse To Pay For My Child's College Tuition

A Mom Explains Snapchat

I Treat My Husband Like An Employee

I Became Closer With My Parent As An Adult

I Just Graduated In Massive Debt

My Parents' Divorce Was The Best Thing That Could Have Happened

Better Dad Than Husband

I Have An LGBT Family Member

Stories Of Taking Family Members Off Of Life Support

I Hate How Much I Use Social Media

I Put My Parent In A Nursing Home

How Learning To Cry Made Me A Better Boyfriend

How I Handle My Intolerable In-Laws

I Had A Miscarriage

My Best Friend Is Of The Opposite Sex

How I Found The Right Therapist

Stories Of Emotionally Unequal Marriages

What It's Like To Have Cystic Acne

Stories of Homeschooling

My Husband Is A Shopaholic

How I Text With My Child

I Was A Pregnant Teenager

My Pet Was Dangerous

Things Not To Say To Someone Who Was Adopted

First Father's Day Memories
The Mix seems aware that many of these headlines are designed to go viral in what we might delicately term a negative way; on their informational website, writers are instructed not to engage with reporters asking for comment without permission:
Stories published on our websites often attract media attention. You should be prepared for this and keep it in mind when choosing to share your stories and photos.

If a member of the media contacts you for comment on a story that was published by The Mix, please contact us and forward the request before responding. We will help manage communications and work with you to develop a response, if appropriate.
More information on The Mix is here, including its distinctive logo, which is attached to all Mix pieces wherever they appear. Find it on all your favorite Hearst publication websites, and reflect upon how your women's media sausage gets made.
---
Contact the author at anna.merlan@jezebel.com.
Public PGP key
PGP fingerprint: 67B5 5767 9D6F 652E 8EFD 76F5 3CF0 DAF2 79E5 1FB6
Image via Shutterstock