I went to the gym 44 times this year. How do I know this? Because a few months ago, I discovered that my gym knows more about me than I do. They know each and every time I've walked through their doors. They know what I don't want to know: I don't frequent them nearly as often as it feels like I do.
My gym, New York Sports Club, belongs under the umbrella of The Sports Club Network, with locations in the East Coast metropolitan cities of Boston, Philadelphia and Washington D.C., making the company—according to them—"the largest health club company in the Northeastern United States." Their locations are numerous and nondescript; the company's financial success seems to have been predicated on what I've come to refer to as "the Duane Reade effect," after reading a New York magazine article about how that drugstore chain's growth was built partially on its willingness to fit into spaces that are advantageous location-wise, if less impressive design-wise. To walk into a New York Sports Club is to know that you should probably ask where the locker room is, but everything else can be found by mere generic instinct. The rowing machines will be in a weird corner (and will likely move at some point during your use of any given club) and there are two of them. There will probably not be enough stretching space. The green liquid in the bathroom is soap, the purple is shampoo, the peach conditioner.
Being a New York Sports Club member means you're paying not a ton of money (especially with a corporate discount) and that the experience you'll be getting is just fine. Going to a New York Sports Club is not like going to an Equinox, with its free tampons and Barbasol shaving cream in the bathroom. Equinox is the girl you never quite think you're good enough for, until you break up after you realize she never split the bill even when you went to restaurants that she invited you to. New York Sports Club is the relationship you fall into out of something like laziness, until you break up five years later because you have an epiphany regarding the fact that you're more invested in Gilmore Girls than the living, breathing human sitting next to you.
Perpetually being the "just good enough girl" meant that this year was a rough one for New York Sports Club, or rather, for their parent company Town Sports International; they revealed they were looking for a buyer, and later lost their CEO. Subsequently, stock prices have plummeted. Looking to cut costs, the company reportedly (as I learned on Twitter through a fellow member of both the media and the gym) started making members request towels because they were losing millions of dollars a year in stolen goods.

G/O Media may get a commission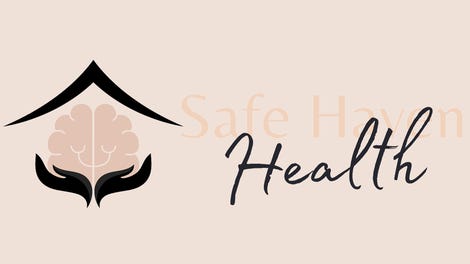 Addiction counseling
Safe Haven Health
This information is comforting to me, because as you will soon understand, my year at NYSC was far less impressive than it felt at the time. 44 gym trips comes out to less than one trip a week. I can feel my muscles atrophying just thinking about it.
Things started off looking promising. The opening of the Greenpoint location in the summer of 2014 greatly upped my weekend gym attendance. As you can see, January appears to have the Greenpoint location to thank for almost all of my working up a sweat during that month. Shout-out to that one Friday evening drop-in though; as I recall, I got a facial and then was feeling so good about my aesthetic self I decided to keep riding that train to hot bod town.
February went by unmemorably, but March—wow! March is my least favorite month of the year, and I seem to have combatted that with seven gym trips, alternating between the Mercer Street location near the old Gawker offices (RIP)—which is slightly nicer than the Broadway & Spring location—and the Greenpoint location.
In April I was on vacation for two weeks.
I think you get it.
May and June were identical; not great, but not bad. June is noteworthy only in that I went to the Avenue A location for the first time, where I ran into co-worker and friend Madeleine Davies, which was—despite the fact that I know many NYSC members—the first time I'd ever run into someone I knew at the gym. Madeleine had finished working out and I had not. She covered her face and squealed "Don't look at me!!!" It was great.
It's July and August, months where the numbers plummeting intrigue me in retrospect. After some thought, I've arrived at an explanation: during the summer I take advantage of McCarren Park Pool's free morning and evening lap swims, an experience I do not recommend unless you are used to swimming laps in a churning pool of human sharks. That being said, it is, unequivocally, a joyous thing to rise at 6:30 a.m. and less-than-leisurely work out all your aggressions before work, returning home to shower in time for the blog day to start, feeling as if even if the internet blows up, you accomplished something today.
By September, the pool had closed for the season but apparently I was still feeling inspired, because I used the gym eight times. I also started trying out the 23rd and 8th Avenue location, and—with our move to the new Gawker offices—began to frequent the Union Square one as well.
The rest of the year continued apace; October's numbers were very low, but November and December's crept back up. My likely last and final trip to NYSC was this past Sunday, during a classic weekend afternoon of errands. The gym was pretty dead; the title of "most interesting thing that happened" could have gone to either the Lisa Rinna's screeching during a rerun of Real Housewives of Beverly Hills I watched for the third time or the twins/lovers??? who sported the same bright blue dyed hair.
I don't believe in New Year's resolutions, but last year, I did think I'd start taking advantage of the free NYSC classes. That didn't happen; the times never quite lined up for me and people I don't know are scary. I did yoga once this year at a studio on a Sunday morning before brunch, rode a bike several times, walked a lot. I do not (I think) lead a truly sedentary lifestyle. In my dream of dreams (a.k.a. when I can financially stomach it) I will pay for a trainer who will force me to work out the way my competitive-minded self works best: by being yelled at.
I could say 2016 will be markably better, but I won't. I will merely strive for it to not be worse. Which is likely what NYSC executives are telling themselves right now. It feels nice to have that kinship.
---
Contact the author at dries@jezebel.com.

Image via screengrab, gif by Bobby Finger.