It's been 84 years... since this week started?
Here's all the shit we couldn't cover today:
The Georgia House of Representatives passed a fetal heartbeat bill that would ban abortion after six weeks, before many people know they're pregnant. After Mississippi passed a 15-week ban, Governor Brian Kemp said he would bring the "toughest" abortion laws in the country to Georgia. This makes Georgia the latest state with a Republican-controlled legislature to try and get an audience before the Supreme Court by passing a heartbeat bill. The ACLU has already said it will challenge Georgia's ban as unconstitutional. [AP]

In California, the U.S. Department of Health and Human Services just gave the anti-abortion group that wants to become the "new" Planned Parenthood nearly $2 million in funding. [HHS]
A federal district court judge said no to the Trump administration's latest alternative to Obamacare. [CNN]
However, the Centers for Medicare and Medicaid Services (CMS) just made it easier for Utah to deny Medicaid to tens of thousands of people. Really a mixed bag this week, folks. [Politico]
Like, Trump also just extended deportation protection for Liberians living in the U.S. for a year, but it would be nice if the administration just left them alone entirely! [NPR]
Do you like Seema Verna? Well, if not, the millions of tax dollars that the head of the CMS just spent on boosting her public image failed. [Politico]
Kirsten Gillibrand beat everyone to releasing her tax returns. Your move, Beto. [AP]
Here are some tweets the president was allowed to publish:
G/O Media may get a commission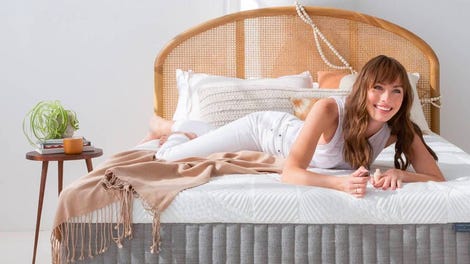 Sleep Sale
Sleep Sale - Brentwood Home
This has been Barf Bag.