George Zimmerman, the man who was acquitted of murdering 17-year-old Trayvon Martin in 2012, was punched in a Florida restaurant after allegedly bragging about his role in the event—though whether it was responsible for inciting the squabble remains unclear.

As per a police report filed by local authorities, Zimmerman had been dining at the Gators Riverside Grille in Sanford, Florida, when he was then arbitrarily attacked by a fellow patron.
"This man just punched me in the face," Zimmerman said to a dispatcher after calling 911.
"He said he was going to kill me," he added.

Others at the scene—most of whom are employees of the restaurant—gave accounts that contradicted Zimmerman's version of events.
G/O Media may get a commission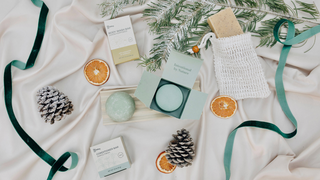 low-waste beauty
The Earthling Co.
"They shoved each other and that was the end," said Edward Winters, the owner of the dining establishment, in an interview with New York Daily News. The restauranteur attested that no punches were thrown during the fight. which ended quickly.
"He said, 'You don't know who I am, do you?'" Winters recounted, "and Zimmerman said, 'I'm George Zimmerman.'"
According to other eyewitnesses, the fracas began when Zimmerman reportedly complimented a restaurant patron on his tattoo of the Confederate flag. Another customer then approached the pair after they allegedly began discussing the death of Martin.
"You're bragging about that?" said the man, who authorities identified by the name "Eddie" in their report. This prompted Zimmerman to ask if him if he was aware of his identity.
Zimmerman then declared himself as the man acquitted of second-degree murder on grounds of self-defense, which at the time ignited a national debate over Florida's controversial Stand Your Ground statute.
In a surprising—and very confusing—turn of events, the assailant supposedly misidentified Zimmerman as Matthew Apperson, the man accused of shooting at Zimmerman during a bout of road rage in 2015.
After calling Zimmerman a pejorative epithet which involved a derogatory word for people of color, Eddie stated that he "wasn't welcome here" and proceeded to swing at Zimmerman.
The impact of the blow was hard enough to reportedly break a pair of glasses Zimmerman was wearing at the time of the altercation. The assailant then absconded from the scene,driving away on a Harley Davidson motorcycle.
As of now, no arrests have been made involving the incident.