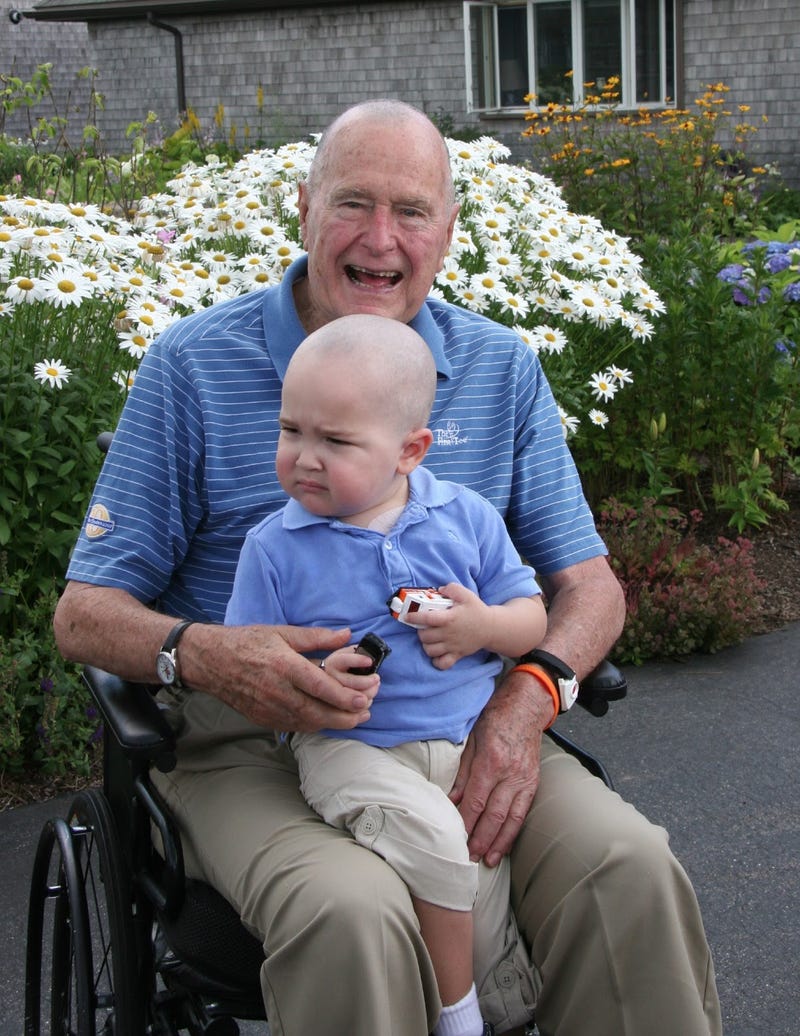 To support Patrick, a two-year-old boy who has leukemia and has lost his hair, former President George Bush shaved his head this week. Bush looked way more excited about it than Patrick did.
Patrick's dad Jon is a member of Bush's Secret Service detail. The rest of his coworkers joined in on he fun as well:
And with sunglasses:
A website devoted to raising money for Patrick notes that though "his prognosis is very positive, there will be many years of treatment ahead." Both the current White House and former President Bill Clinton have tweeted their support of him.
Patrick is all like, "Look guys, thanks for the support but this polo is itchy, I'm unimpressed with George's socks and please let me go back to playing with my trucks."
Images via Patrick's Pals