Normcore strikes again, trampling yet another victim under its Nike socks/Adidas slippers-clad feet. After launching what was expected to be a successful "Dress Normal" campaign, Gap is now offering their collection at a fraction of the price. There is such thing as too much of a meh thing.
Since the inception of Normcore, the fashion trend that consists of looking like you covered yourself in Gorilla Glue and rolled through a Goodwill donation bin (and paid an exorbitant amount of money for it), it seemed like Gap's swing at it would prove to be a hit. After all, they're all about pretty basic, ordinary clothing. But Jaclyn Johnson of Some Notes On Napkins tells BuzzFeed that Gap "missed the mark" with what seemed to be a match made in heaven:
"Gap tapped into the trend of normcore and thought, 'Let's jump on the bandwagon, everyone's embracing normal.' But I think what they kind of stumbled on is their demographic is not the ones who understand the irony of normcore, nor potentially know what it is."
See, people don't want to actually be normal. Fuck that. They just want to lay claim to the "normal" aesthetic, a feature and visual indicator of hyper trendiness and most social status. While a purported authenticity of the clothing items themselves is key for success, Gap's sincerity is its downfall. There is nothing sincere about normcore.
August same-store sales were pretty disappointing considering everyone was expecting the Dress normal campaign to go much better—especially after February's 7% drop in same-store sales and a general lackluster spring and summer campaign. Gap's fall items are now on sale from anywhere between 40% off to 75% off (and 25% off already discounted items)—though they note that October is usually the prime time for sales. Meanwhile, Gap is ready to get back on track for their holiday collection:
"While we were disappointed with customers' response to Gap's fall assortment, we look forward to launching our holiday collections at the end of this month, which will bring back some of Gap's most iconic, colorful products for the season," Liz Nunan, a spokeswoman, said in an e-mail. "Early customer feedback to Gap's new campaign, Dress Normal, has been positive."
G/O Media may get a commission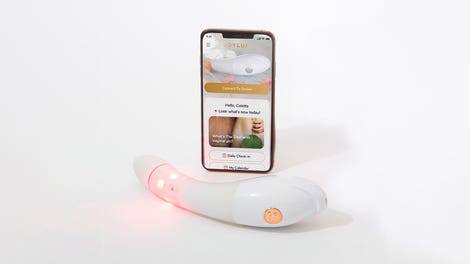 $50 Off
Joylux vFit Gold Device
It seems cruel that Gap's biggest mistake was being too normal, but it's clear they probably weren't meant to be truly normcore. Gap seems to be more the source material for the parody that is normcore rather than normcore material itself. Not even David Fincher's ridiculous "Dress Like No One's Watching" ads could do much about that.
Image via Getty.