I don't mean to stir the pot (slash shake the Beyhive), buuuuuuut I noticed something that I think might be fun to point out to a larger group of people than just my friends: On Billboard's chart ranking the most popular songs of all time (Greatest of All Time: Hot 100 Songs), Kelly Rowland appears but her decidedly more successful former Destiny's Child groupmate Beyoncé.
Kelly hit alongside Nelly with "Dilemma," a nice little Patti LaBelle-referencing hip-hop ballad that spent 10 weeks at No. 1 in 2002. Weeks spent at the top position ("the summit," as chartheads call it) was the main criteria for the Greatest of All Time: Hot 100 Songs, where "Dilemma" is currently placed at No. 80. Beyoncé also spent 10 weeks at No. 1 once with "Irreplaceable," but that didn't make the all-time tally and its title resonates ironically. (This all-time chart's other criteria are somewhat vague* as Billboard tends to guard its chart formula with Coca-Cola levels of vigilance and secrecy.)
Now, you could feasibly point out that this fact alone invalidates the list and furthermore proves how futile ranking art is. Try as they might, charts can't quite grasp the complete cultural resonance of a song or artist, otherwise "Single Ladies (Put a Ring on It)" would certainly appear here (that one had a dance... a dance that people still do... why just last week outside a bar, Jezebel contributor Amy Rose Spiegel did that very dance for me). Jezebel favorite Kate Bush is technically a one-hit wonder in the U.S. ("Running Up That Hill" is her only single here to go Top 40). And yet, no one who knows anything about fairness, goodness, music, and hypothetical gender swapping would ever refer to Kate Bush as a one-hit wonder.
But admit it, if you care enough about Beyoncé to let something like this bother you... this bothers you.
Rest assured, this all-time chart is full of quirks. Prince does not appear, but Paula Abdul does, with "Rush Rush" at No. 74. ("Rush Rush" really is beautiful tho, especially that violin solo.) Queen of soul Aretha Franklin is nowhere to be found, but the queen of hip-hop soul Mary J. Blige is at No. 94 with "Family Affair." Also recent recipient of Aretha's wrath Dionne Warwick charts ("That's What Friends Are For" at No. 75), as does an alleged target of Aretha's wrath in the '70s, Roberta Flack ("Killing Me Softly With His Song" at No. 97) and an alleged target of Aretha's wrath in the '80s, Whitney Houston ("I Will Always Love You" at No. 51).
G/O Media may get a commission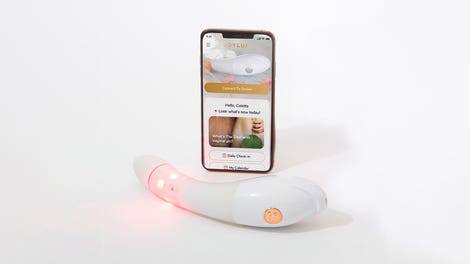 $50 Off
Joylux vFit Gold Device
Janet Jackson is not on this list, but Meghan Trainor is ("All About That Bass," No. 69). Madonna is not on this list but freestyle guru Stevie B is (his wonderfully creepy "Because I Love You (The Postman Song)" is at No. 67). Next took a chance by transforming music's subtextual boners into bare text, and as a result their "Too Close" is the 28th most popular song of all time, according to this chart.
This chart favors Squad Katy Perry over Squad Taylor Swift ("Dark Horse" is at No. 100), so it's not all bad.
What what a chart! What an industry! Oh baby baby it's a wild world. (That song also does not appear on this list.)
*The fine print from Billboard: These all-time rankings are based on actual performance on the weekly Billboard Hot 100 (from its launch on Aug. 4, 1958 through Oct. 10, 2015) and Billboard 200 (from Aug. 17, 1963 — when we combined our two leading pop album album charts for stereo and mono releases into one all-encompassing weekly chart — through Oct. 10, 2015). Titles are ranked based on an inverse point system, with weeks at No. 1 earning the greatest value and weeks at lower rungs earning the least. Due to changes in chart methodology over the years, eras are weighted differently to account for chart turnover rates over various periods. Artists are ranked based on the combined point totals, as outlined above, of all their Hot 100 or Billboard 200 chart entries.